I didn't expect this when I lazily showed up at the sludge this afternoon anticipating another routine skunking. Carp were everywhere, tailing, daisy-chaining, cruising, and rooting; big ones, little ones, gold ones, and for the first time, a BLAZE-ORANGE little guy!
I can't say what was more difficult, getting the flamboyant little sore-thumb to actually eat the fly without spooking him, or preventing any one of the other 2 dozen larger commons from it.
After a good 45 minutes of stealthily following the brightly colored little dude around the pond, delicately putting a fly box worth of bugs repeatedly in his path, much to my surprise, and only a few casts away from a deliberate IHOF (Involuntary Hook-up Out of Frustration) he scooted over 2 inches and casually picked it up!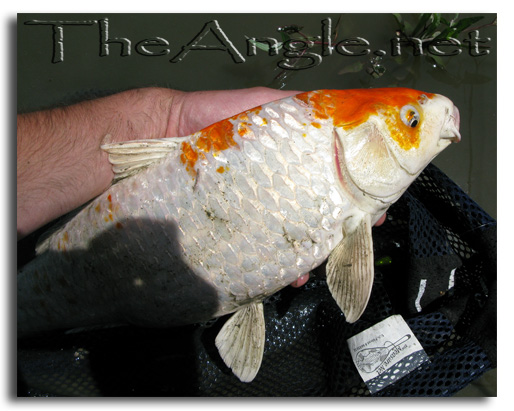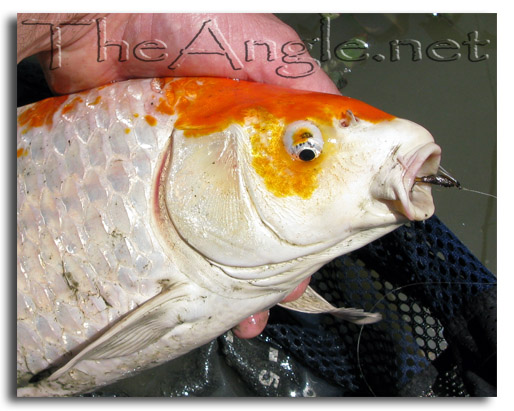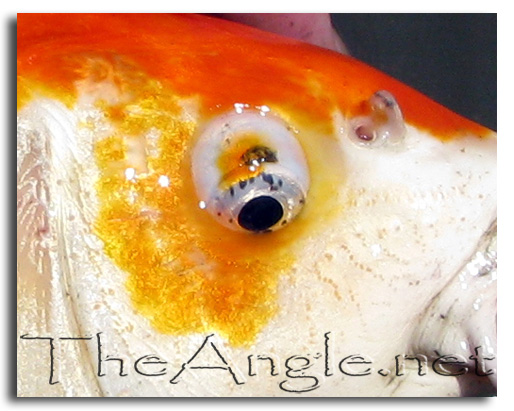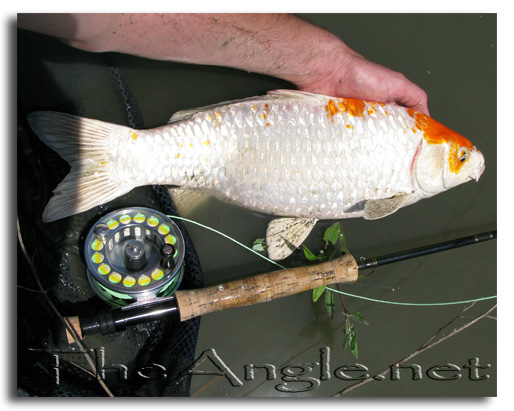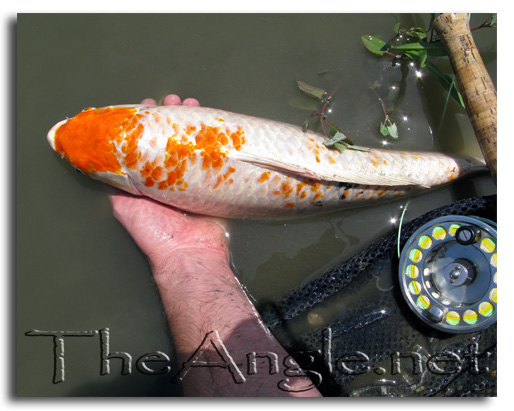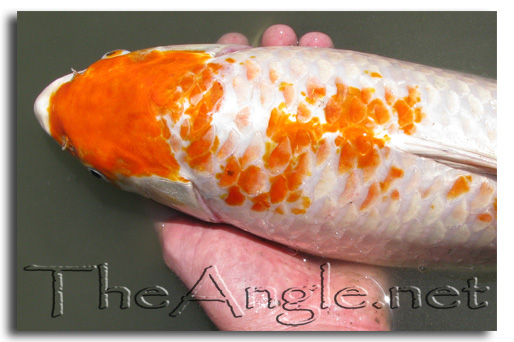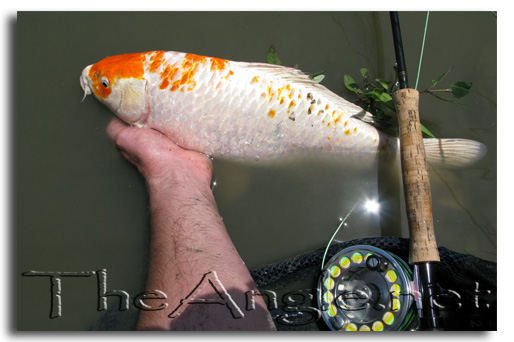 The water was pretty much shot after that with all the big boys evacuating the small pond through the narrow little outlet. No problem though, I walked over to the next pond and there they all were, tail waving invitations evenly distributed as far as the eye could see!
I managed to hook and lose 4 before finally landing one, a 17 pounder! They were all big fish and the 17 pounder was far from the largest. He was pretty amazing though and had me deep into my backing as he ran me around from pond to pond, over, under, and through cat tails and under-cut banks on the opposite shoreline…
…And then, ~45 minutes later when I finally got him beached, he splattered me with mud (which BTW, doesn't taste very good). I was a complete mess after releasing him, covered head to toe in mud, and exhausted. The fish were still finning & tailing everywhere, but that was enough. For today anyway.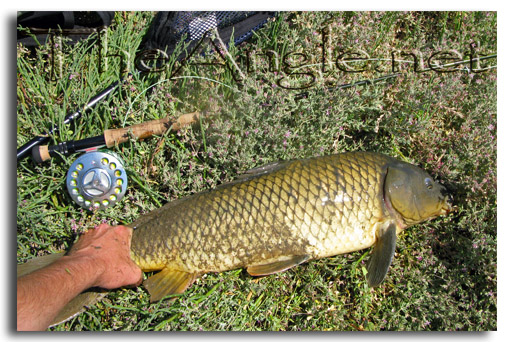 I WILL be back tomorrow!