Another quick striped bass fly fishing report – Got out again to take another whack at this year's delta stripers. The tides were predicted to be really good (or far better than when I'd been out with Brandon the previous week) and the weather forecast was for a flat, windless day – perfect conditions for delta stripers!
I'm not one who usually gives much attention to most fly fishing reports, being a strong believer in the fact that if the fishing report was good you were already too late. Sometimes I do though, particularly when a fishing report is bad. Time and time again I've heard beaming fishing reports for delta stripers only to find next week's fishing reports full of gripes and complaints of poor fly fishing. But then you go out anyway, maybe due to limited time constraints (or because you know the game) and have a stellar day!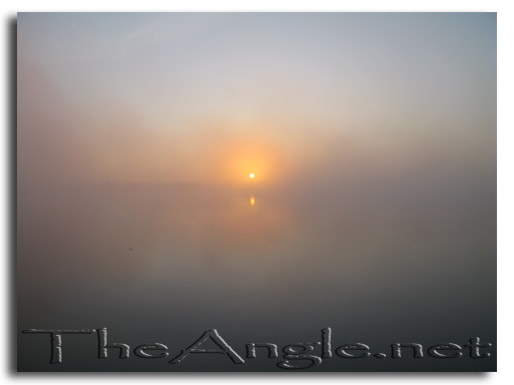 Last weeks tides were not in our favor but we still found striped bass and wrote a fishing report for ourselves that read something on the lines of (good trip, caught some nice fish – but next time we plan better around the tides).
Those "better" tides were this weekend and not only were the delta's striped bass on the grab, but so were the black bass, the majority of them in the 3 pound range!
The morning's tule fog made navigating the delta a little difficult but it burned off quickly. It sounds like a lot of guys really hate the fog out there which I can partially agree with as it makes getting around a little slow. But striped bass in general love low-lighting, and delta stripers are no different. I've had some incredible days out there all based on the morning's results fly fishing around the marina while waiting for the fog to clear.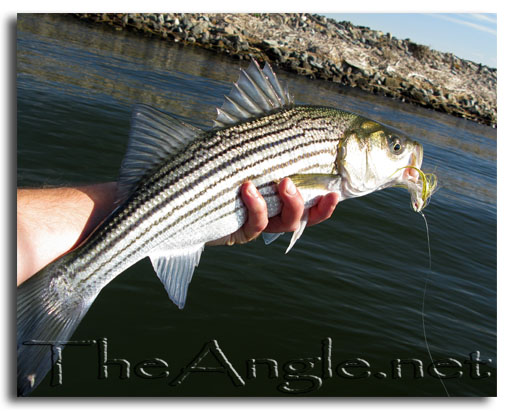 As much as I hate hugging the levee walls at a painful 5mph to get from place to place on those blurred mornings, once I'm at my spot, I'm always disappointed when the grey begins to clear and the bright blue shines through, and this morning was no different.
But this morning things were a little different for me. The low light morning produced the slowest fishing for me of the day, BUT, it was also coupled with a slack tide. As the bright day got under way, so did the tide, and with it… the fishing – delta stripers & blackies!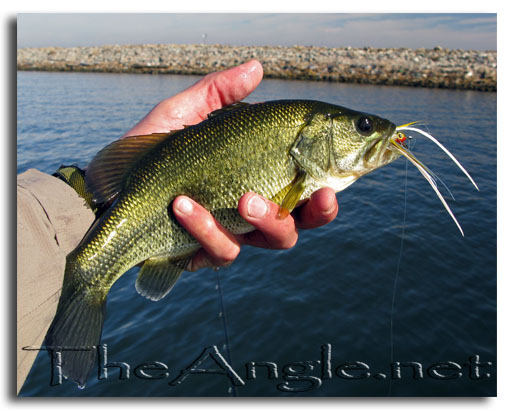 Unlike my prior trip, 4 out of 5 of my spots held striped bass. They were all in the dink to 6 pound range but they were in all the places they are supposed to be which is as good as it gets!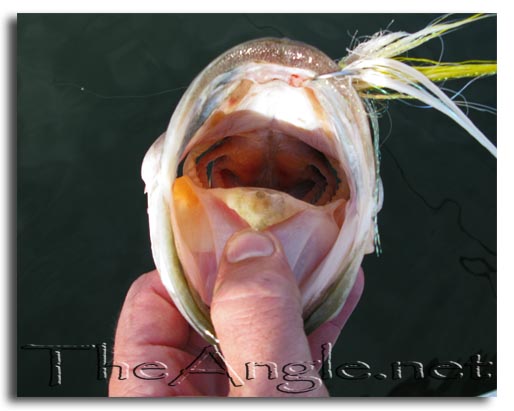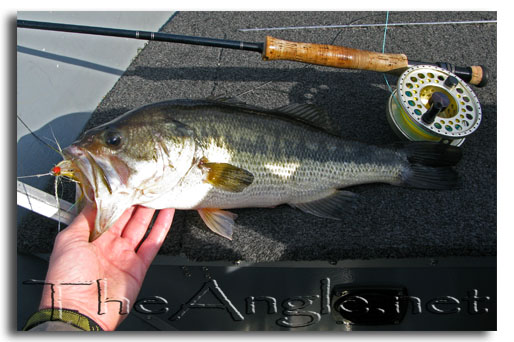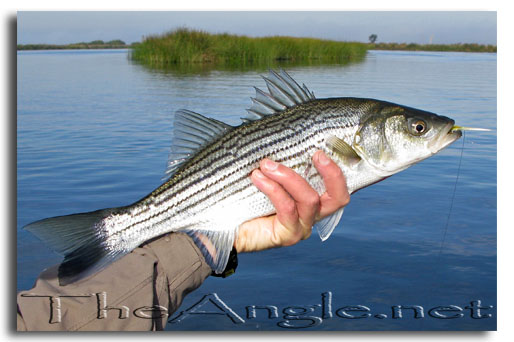 The day ended and I'd caught plenty of delta stripers and a lot of black bass but nothing in the double digit range. With less than an hour of fishing light left I made a mad run across the lake back to one of my favorite spots that usually holds a big striped bass or 2 at that exact tide stage.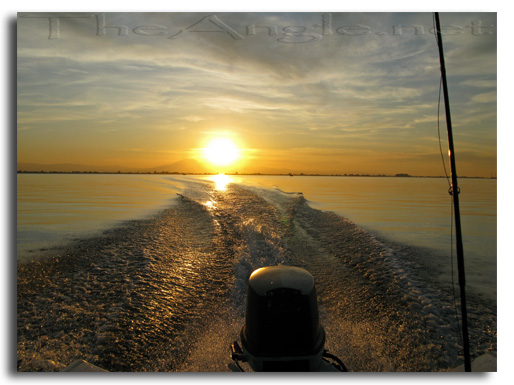 I was disappointed when I saw a guide boat on the spot but then realized he was actually fishing just out side of the "bucket".
I stealthily moved in on the trolling motor, immediately began marking fish and was soon hooked up. It was an incredibly strong 10 pounder that pulled like a train! I got him to the boat just as the last bit of orange and pink faded to black.
My fishing report for the day: Terrible