It was late morning as I hurriedly tossed the boat bag, fly rods, fly reels, and sleeping bags into the back of the truck. The clock was ticking and Brandon's flight was due to arrive in San Jose any minute. I quickly backed the truck in, hooked up the boat trailer, and headed for the airport. 2 hours later we were digesting "Super" breakfast burritos as we zipped across Franks Tract.
The weather was sunny & warm, a little breezy but manageable. The deal was this, first fish 5 pounds or better buys dinner. Shortly thereafter I was into the first fish, a nice one that would have definitely exceeded the 5 pound mark. It ended up taking me under the boat and out the other side where Brandon's fly was still in the water. My line brushed Brandon's and shortly after that the hook pulled free – obviously I accused Brandon of trying to steal my fish.
Next up, Brandon hooks up. Woo Hoo! Looks like dinner is on Brandon!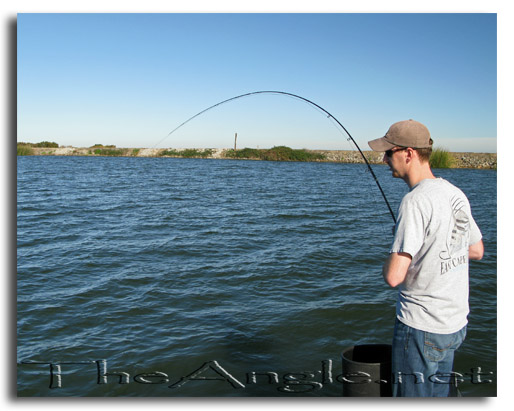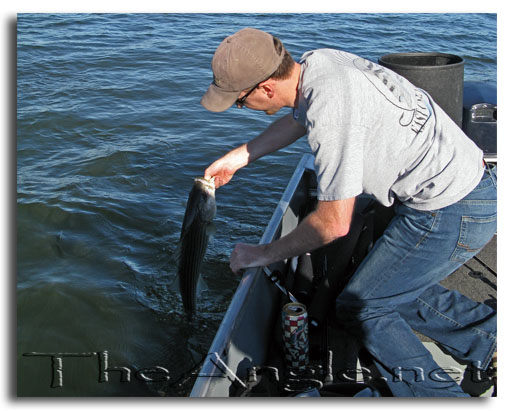 It was a really nice fish but only boga'd a little over 4 pounds, "Dang it"!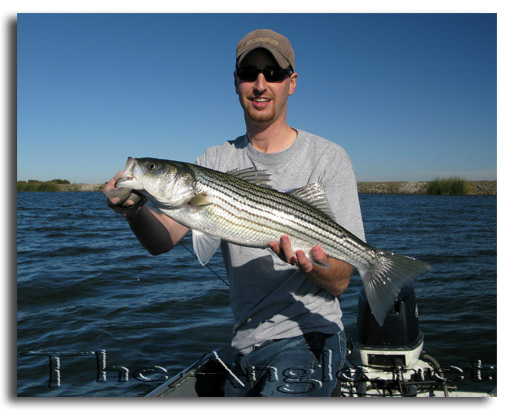 We moved to another spot and I got into another nice one. It was terrible, the fish had weight and even had me chasing him to the back of the boat, a definite sign of a "better-than-5-pounder". I finally got him in and much to my disappointment, the boga put him at 6 pounds, "Man.. just my luck".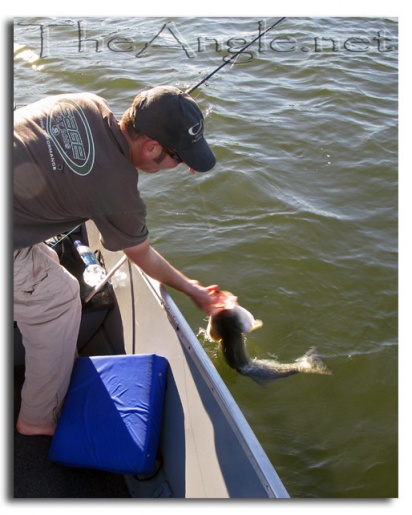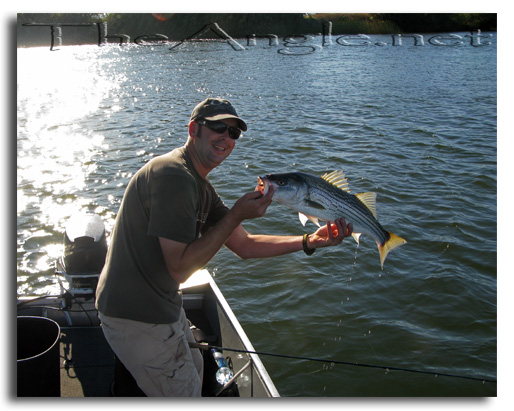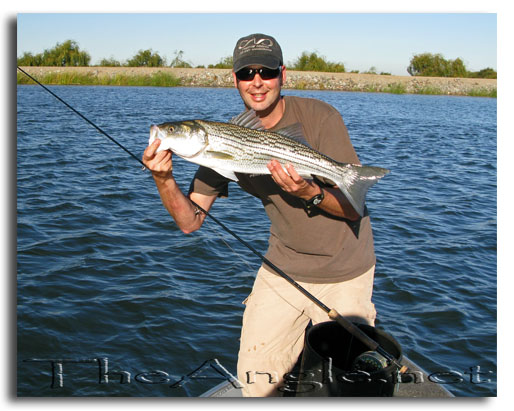 As my expression shows, I was pretty upset about it
Our first day of the trip was a short one but we still had a couple to go. On the way back into the marina we noted that we'd found stripers in all of the spots we fished which was a great start, and they were all nice, quality fish.
Click on Page 2 and Page 3 at the end of this entry to see how the remainder of the trip went.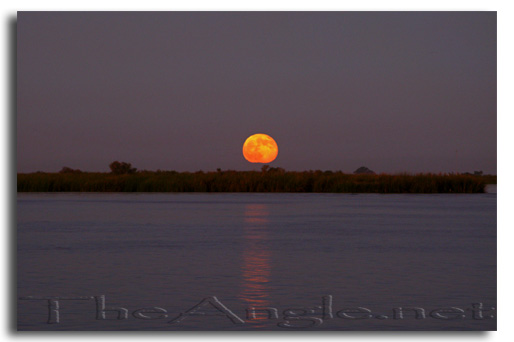 An incredible "Moon Rise" the first night