It is the middle of May in California's Central Valley and the temperatures have been breaking into the triple digits for the last week.
The crop dusters are busily buzzing I5.
The cotton has begun to fall from the trees.
A little blue truck pulls up to a secluded gravel bar along side the lower reaches of the golden state's largest river.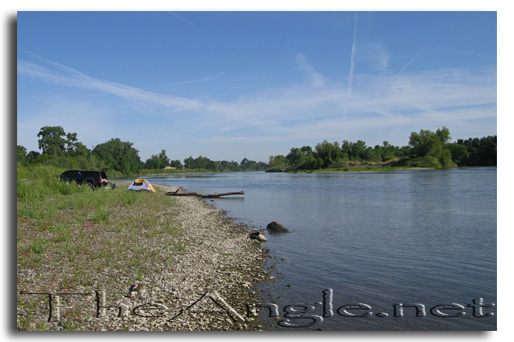 The doors open, the tailgate drops, and a stack of ridiculously long fly rods are drawn from their silk sheaths as a pile of equally ridiculously expensive classic fly reels are carefully mounted.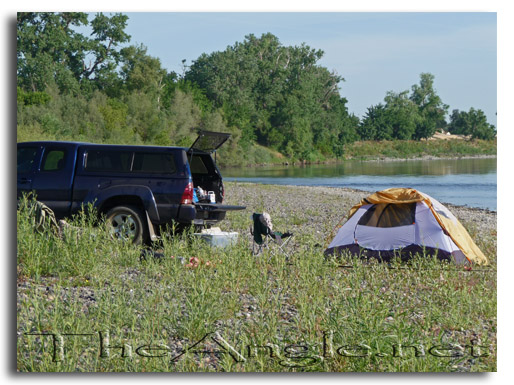 Line is strung through snake guides, tapered leaders are constructed with precision, and eventually, like the cherry topping on the perfect ice cream sundae, the final touches are attached to the tippet: possibly the most hideously flamboyant pink ensemble of synthetic fly tying material to ever attempt to pass as a fly.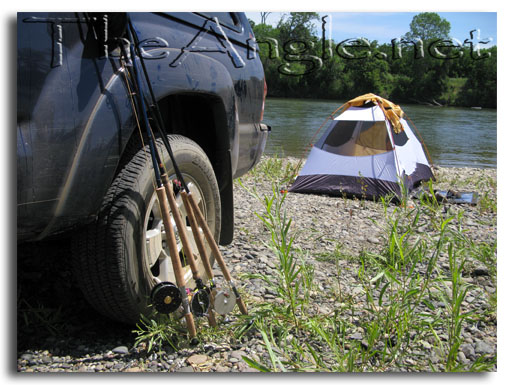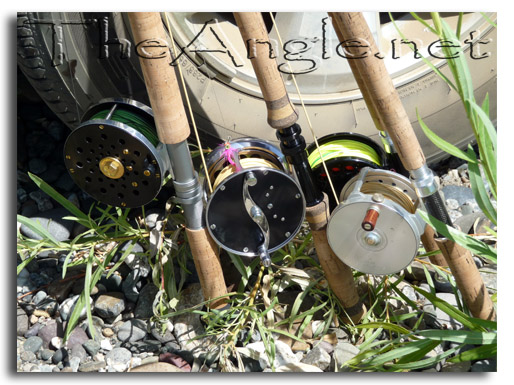 Look out American Shad, here we come!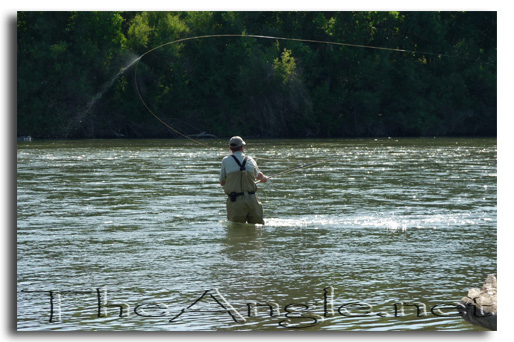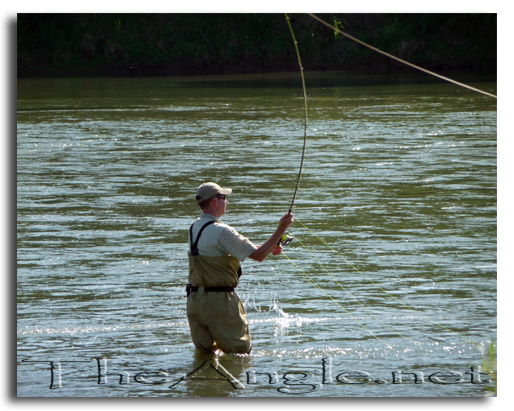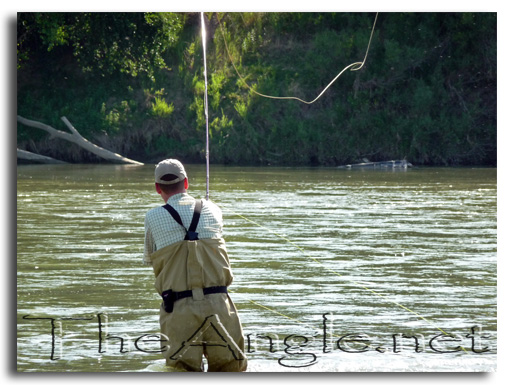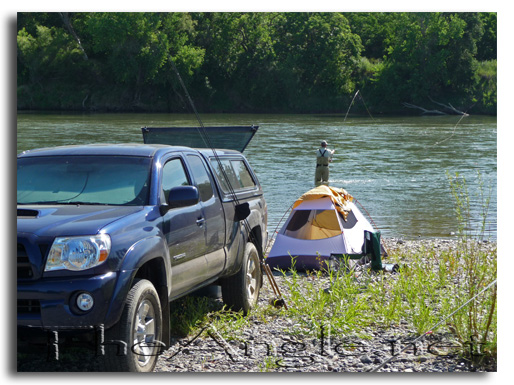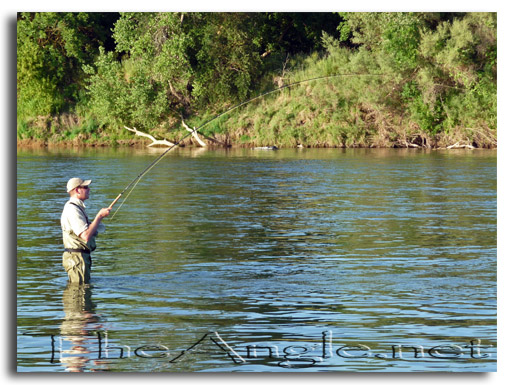 Fish On!