I'd returned from up north in full blown steelhead mode.
When I'd heard how well Jeff & Jose had done on the Delta earlier in the week I thought "good for them".
When asked if I was going out the coming weekend I responded, "probably not, too many things to do".
A few days later, Dave called. He was out with Jose and they'd been "into them". OK, "good for them", I've got things to do and steelhead flies to tie…
…That evening Dave called again, "I'm leaving tonight, you should come out tomorrow and fish with Jose".
"Wish I could, too much stuff to do this weekend".
The phone was then handed to Jose, "Doug, we found a lot of fish – fish with me tomorrow".
"I've got a lot to do".
"Doug, they were big ones".
"Maybe I can make it for the afternoon".
"I'll meet you at the dock tomorrow afternoon and we'll fish the evening and Sunday".
"Don't think I can make Sunday, just Saturday evening".
"Doug, the fishing will be very good Sunday".
"OK I'll stay over and hit the morning tide, but I've gotta leave by noon, too much stuff to do".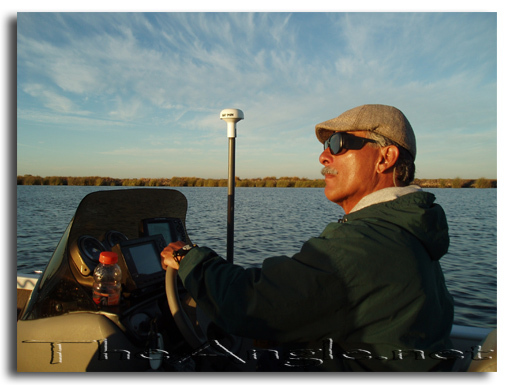 After killing some time over lunch, waiting for the wind to die down, we made it out around 1:30.
Jose immediately ran us to a spot he'd really, "gotten into them" with Dave the previous evening. There was still a bit of a breeze but it wasn't bad…
…We were into fish immediately.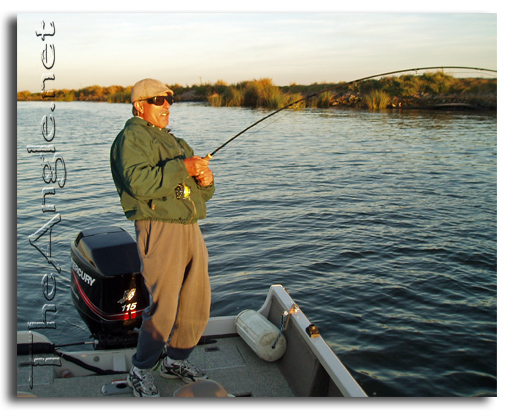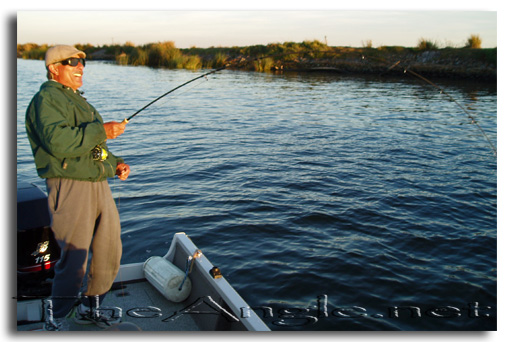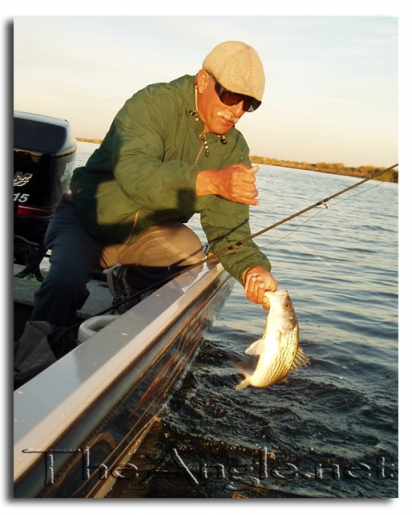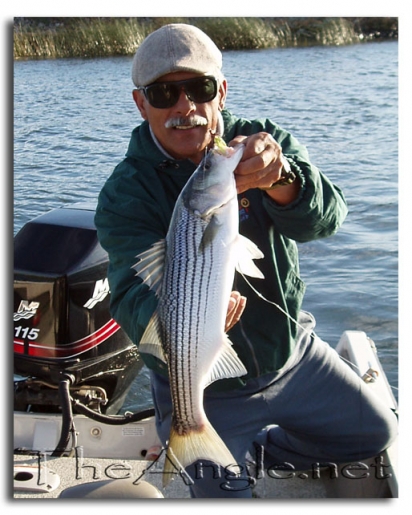 We were having a blast catching more than our fair share of fish in the 3 – 6 pound range in and around Jose's spot when suddenly they stopped.
Did they move or did they just stop grabbing? It didn't matter, the sun was setting and we had a long boat ride ahead of us so we decided to use the remaining light to get the majority of it out of the way at warp speed…
…That would leave us a few minutes to hit one more spot closer to the marina.
We mutually agreed on the same spot and as soon as we arrived I dropped the trolling motor, sent my fly out into the fading light, and hooked up about midway in.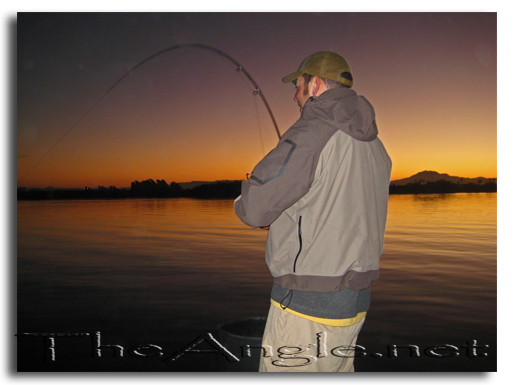 The initial grab wasn't anything out of the ordinary but I was having a tough time sizing the fish as I wasn't feeling any head-shakes…
…He was definitely strong, but where were the surging head-shakes?
When the line snapped tight to the reel Jose said, "You've got a big one!"
As line began peeling off the reel I told him I definitely had something, and it's either really big, or really fowl hooked.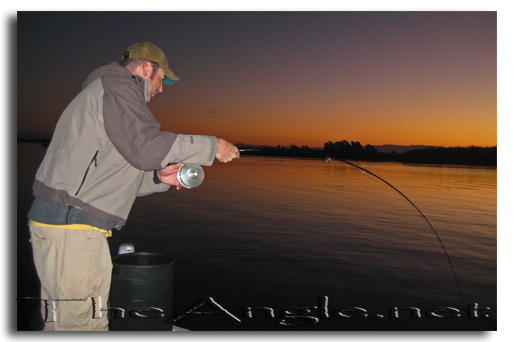 Once the fish reluctantly turned, those anxiously anticipated head-shakes finally began surging up the rod as I strained to recover line. It was fair hooked, and it was F-R-E-A-K-I-N H-U-G-E!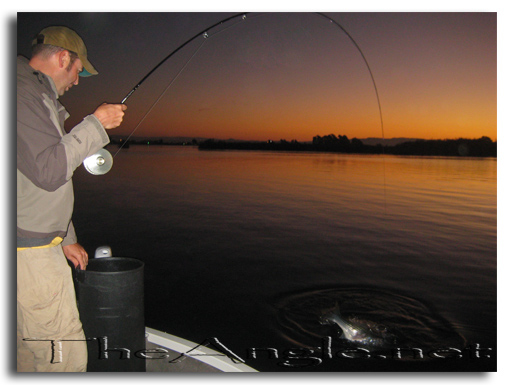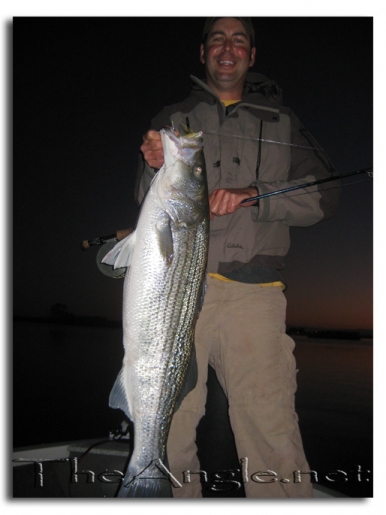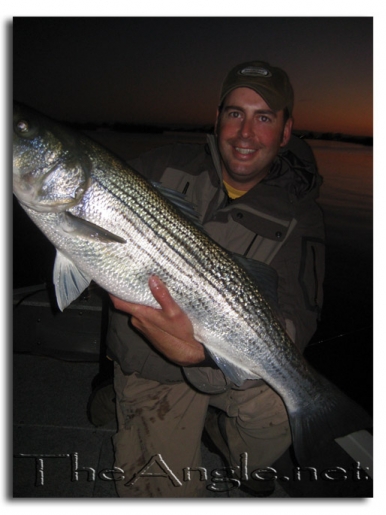 That evening we celebrated the successful day and the big fish over a big dinner as I drained Jose's digital camera batteries "checking in on the pictures" every few minutes.
The following morning we hit the water early. We didn't find any more monsters but the foggy morning really had those 3 – 6 pounders on the grab.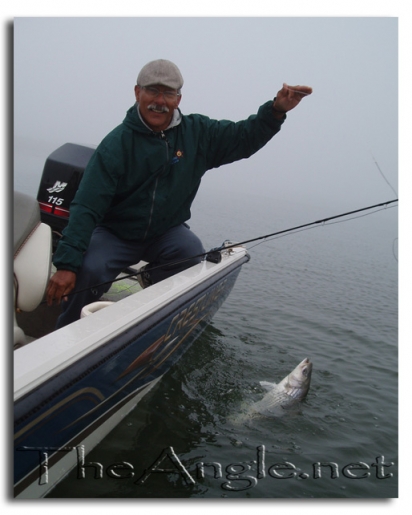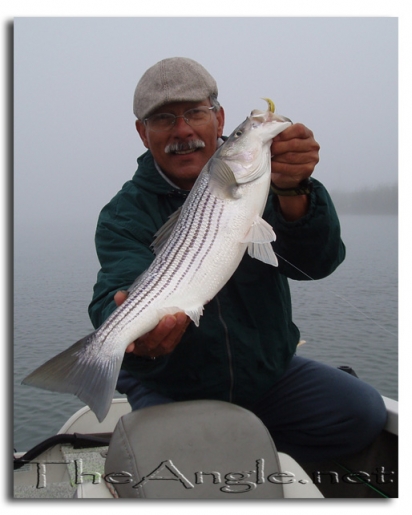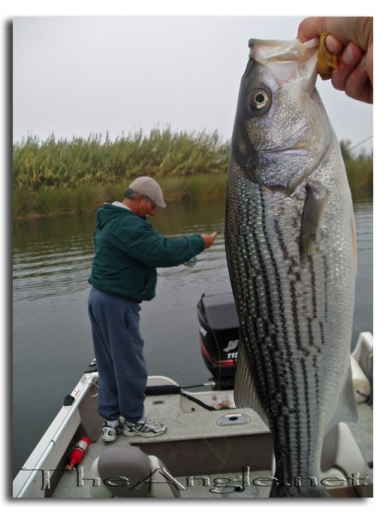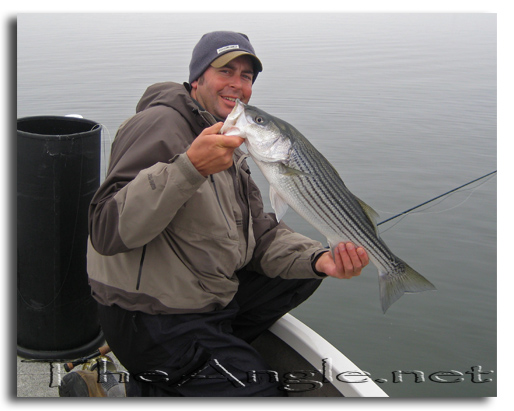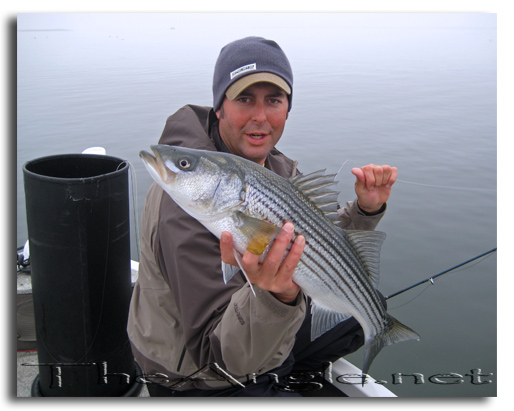 Ahhhhh yeah….