It is a long and sometimes painful search, and sometimes it goes on in vain until there is no chance in finding a fish in the river.
It is a succession of long and fruitless hours spent in the rhythmic motions of cast and retrieve…
The reward for all this effort sometimes never comes, because steelhead fishing with a fly is difficult indeed…
…But when and if it comes, it is dramatic and sudden – a quick, strong pull, the fleet feeling of helplessness as a heavy fish begins a long run or a high, shaking leap that somehow magnifies its size and strength…
…In a flashing moment, all the hours of effort and discomfort are forgotten in the sudden exhilaration of the strike, and total concentration is spent on the movement of the fish and the counter movement of the angler.
-Steve Raymond, The Year of The Angler
(Also, a really elegant way of saying: We Got Skunked)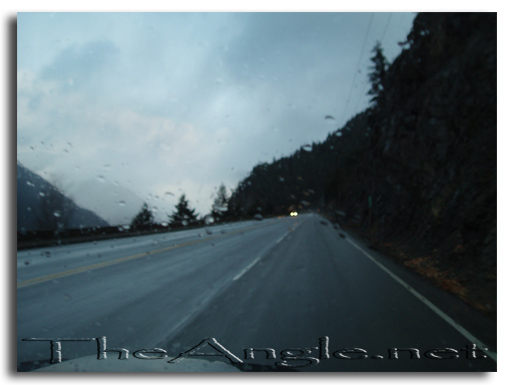 I knew it was coming and had already been reminded of its familiar, bitter taste last spring; steelhead streaks are usually short lived unlike steelhead slumps which seem to drone on forever…
…But then there was my early October trip this year… probably a fluke.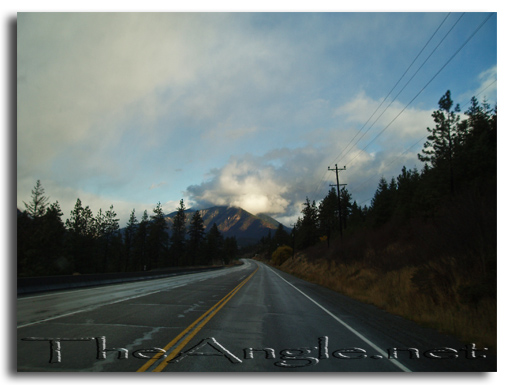 When a lightning-bolt of a steelhead took hold of my fly and lit up my Hardy on my first trip to this fall fishery I few years ago I wrote it off as pure beginner's luck on a new river.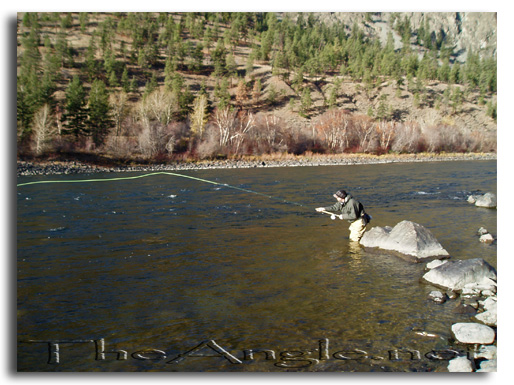 When my second trip gave up a determined buck and an aerial, line-burning hen within hours of each other, well… a freak accident most definitely.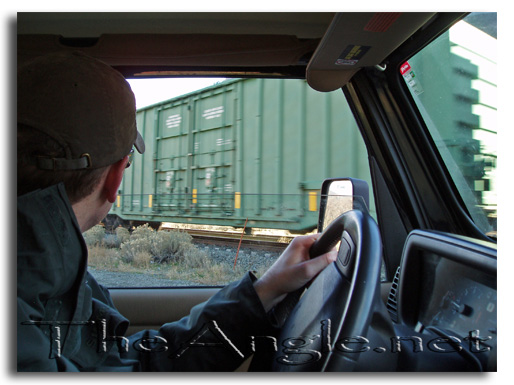 I knew I had some unpaid dues to take care of and was anxious to get at it. Brandon on the other hand, had been patiently paying his for a while now, and was bound to cash out any day.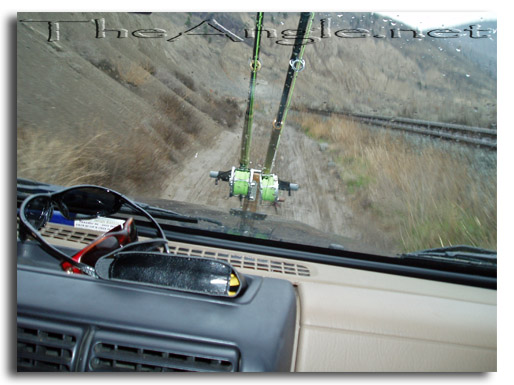 Though I'd already accepted the fact that this trip would be spent paying a previously incurred debt for myself , the fishy conditions prevented me from shaking the anticipation of a grab on nearly every cast.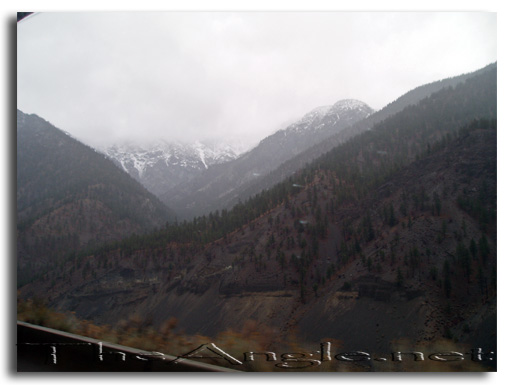 The rain and the wind came and left, as did day 1, day 2, and day 3 as we faithfully swung our flies through some of the biggest and most beautiful runs in all of steelheading.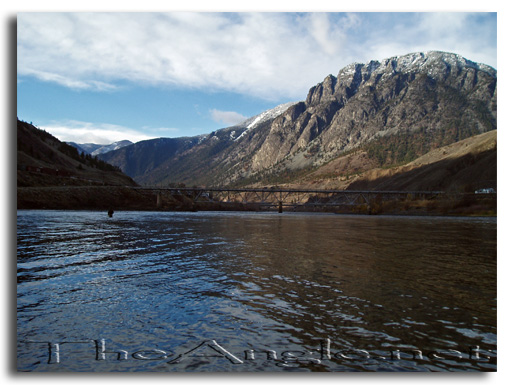 On the morning of the 4th day, while intently tracking my fly's progress through the last quarter of its swing the sign of the first fish came…
…I'd had a tap the previous evening which was a nice reminder that the river did harbor life, but I couldn't convince myself that it wasn't a resident rainbow.
This morning I was fishing the lower part of a run with Brandon behind me covering the top. We were fishing floating lines with our flies swinging a few inches below the surface.
The fish left a big boil on the fly and was gone.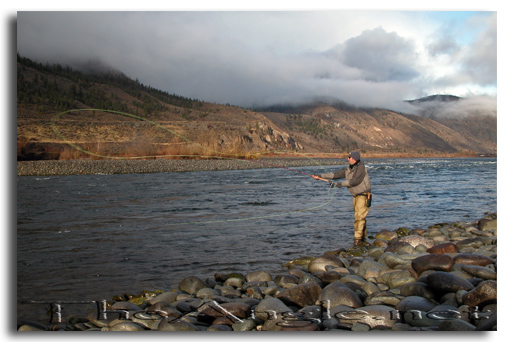 I'd shout-whispered back to Brandon about what had happened and then backed-up a few steps and worked through again with another fly.
I'd have liked to have rested the fish a few minutes and made some more fly changes but there was already other fishermen beginning to work behind Brandon and it would be unfair of me to hold up the run.
I'd had my shot and missed, besides, Brandon's progress behind me would put his fly over the same fish in a matter of minutes – and unlike mine, his dues-bucket was spilling over.
As my fly swung through what remained of the tail-out my attention was divided between its progress and the anticipation of Brandon's Peerless breaking loose.
It never did. Apparently he had experienced the same boil in the same spot, but no take.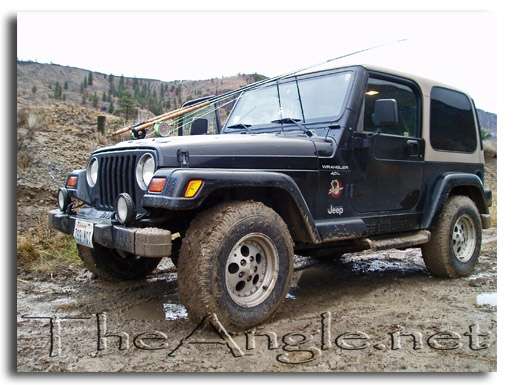 We fished hard as the clock ticked away our last day. If it was going to happen this year it needed to happen soon.
We'd planned on leaving a few hours before dark due to the long drive back to Seattle but as the afternoon quickly spent itself and the nearby hillsides began casting their shadows across the water again it went without saying that we would not be giving up until the absolute last bit of fishable light had completely abandoned us.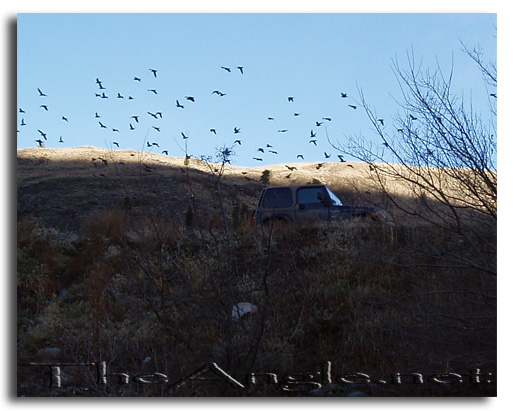 For our last run of the trip we decided on the same water we'd fished in the morning. It had been hit hard all day but it had a reputation for producing fish at any time, regardless of fishing pressure.
On our way to the river we ran into a couple of other guys that had just finished it and told us that Nobou (the Japanese Spey Rod designer and owner of CND) had just taken a nice fish at the top and was now down in the lower half.
"Just great", I thought. A few years ago in the same run I'd been in front of Nobou with him following me through. Talk about intimidation. There are few steelhead runs that really warrant casts over 100' but this one definitely does – and Nobou is well known for his easy consistency of putting 145′ of spey line accross a run, despite factors such as wind.
At the time I was in front of him slopping out some of the ugliest casts I'd ever made, struggling to get the 65' head of a MidSpey out the tip top while he consistently fired off the most amazing spey casts I'd ever seen…
…When my attempts-to-fishable-casts ratio bottomed out at around 5:1 I pulled out.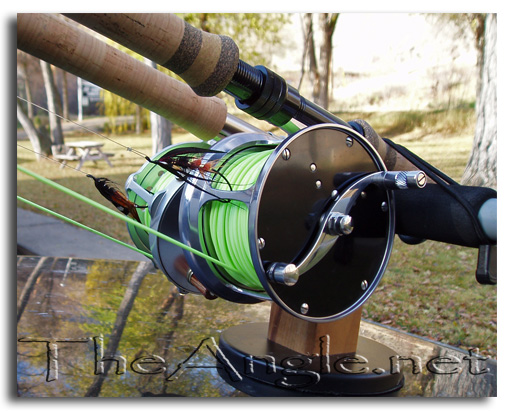 This time we were fishing behind him by a couple hundred feet, and between my single spey and snap-t I was consistently and confidently firing my own beautiful casts half way across the river.
The light was fading quickly – to that point where you are casting more by feel than sight, and with the inability to visually track my fly swinging my mind began drifting with other thoughts…
…I'd wondered the chances of Nobou's reported fish being the same fish we'd raised in the morning. I'd wondered just how many fish were actually in the river – if any…
…I'd considered my chances of finding a fish behind Nobou and fantasized about how cool it would be if I did.
I'd strained to peer back up river to see how Brandon was doing imagining him cashing out at the absolute last moment as he'd done so many times in the past – but the light was about gone and I could barely make out his silhouette. Then, suddenly, I got the yank.
…Midway through the swing my fly had been hit by a fish and this time it was on! The 15' rod came to life and I about yelped – but something was missing. The panic of the hooked fish could be felt through the rod, but the noisy Loop Classic (reel) had not made a sound…
…I laugh now as I remember myself lifting the rod attempting to get some line to pay out. What I had on was a resident rainbow, and though he was 17+ inches long and shaped like a football, he was no steelhead.