Saturday morning was slow to say the least.
The only fish I was able to find were most likely the same school of dinks that Al & I had found 2 weeks prior in the West Delta.
But unlike that day, these guys were all sitting on the bottom and it took a lot of coaxing (fly changes & variations in retrieve) to even get a few of them to grab.
They weren't hungry, and they weren't big, so I moved on.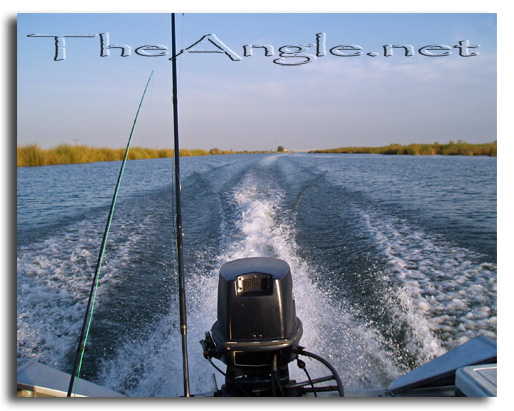 Burned a lot of gas
Saturday afternoon was flat-out terrible for me. But, Saturday evening made up for it!
It starting out with a double digit fish I lost at the boat, followed a few casts later by a 7 pounder!
As I was landing the 7 pounder, Tom Malech (owner of the old San Jose Fly Shop) who was fishing across from me in his boat, got into a strong fish that turned out to be huge black bass!
When he boga'd it at 8 pounds I hit the trolling motor and scooted over for a few pictures…
…I should have known better than to waste our time with another low light attempt at a decent shot with my out-dated point & shoot but I went for it anyway. As expected, the pictures turned out horrible.
I WILL be ordering a new camera soon.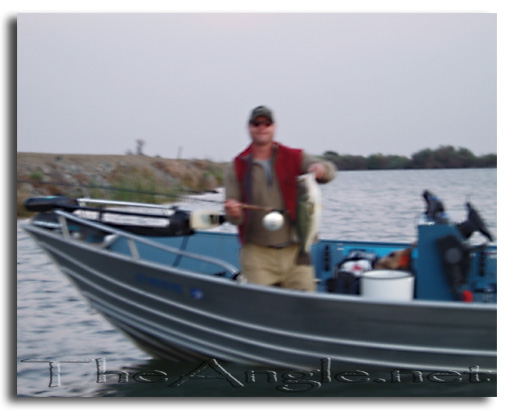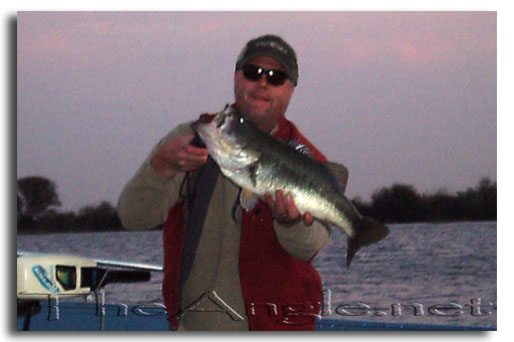 Within 5 minutes of Tom releasing his toad I got into another strong fish that immediately put himself into my backing which is a fairly rare occasion for me with Stripers…
…I'm not one to give-them-an-inch if they don't absolutely demand it.
There's just something about the brutality of their fight that really seems to warrant slugging it out with them, blow-by-blow, and without the reel when it can be helped.
But… when they take in that skinny water, it's W-O-O H-O-O-O-O…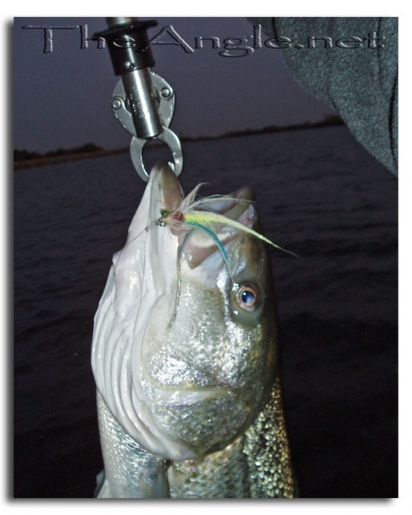 The Boga Grip put him right at 12 pounds!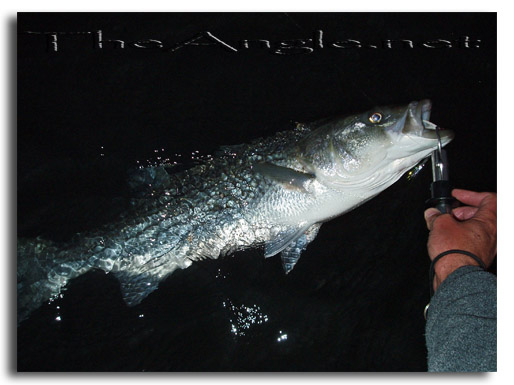 After that Tom & his buddy headed back to the marina as it was getting pretty dark but I just couldn't leave, not with these big fish around.
I got into 1 more decent fish that, again came unbuttoned.
The wind picked up to at least 10mph and the remaining light was fading fast.
Suddenly a big fish smashed the surface out 75 feet from the boat…
…I grabbed the other rod (w/ line already stripped into the tamer) and fired out the Sub Zero.
Like I said, the wind was pretty bad and the chop was almost white capping.
The fly barely hit the water and it was exploded on!
This was a BIG fish. I wasn't prepared. The fish somehow missed the hook and that was it for the next 15 minutes into the absolute pitch dark before the long slow, sloppy boat ride back.
I spent the evening trading fish stories with Tom & his buddy at Sugar Barge which was really great. There was a Halloween costume party going on which made for some good entertainment as well, one girl's tramp-stamp tattoo in particular…
Sunday morning was even slower for me than Saturday's. I ran into Tom & his buddy around 10am, they hadn't had a strike yet and I'd only got one dink. The wind was down and the water was moving, just couldn't find any eating fish.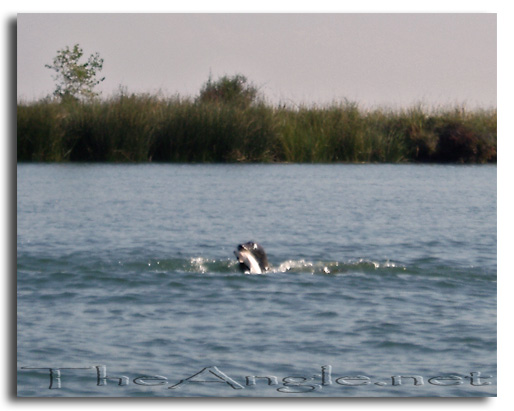 Braggart!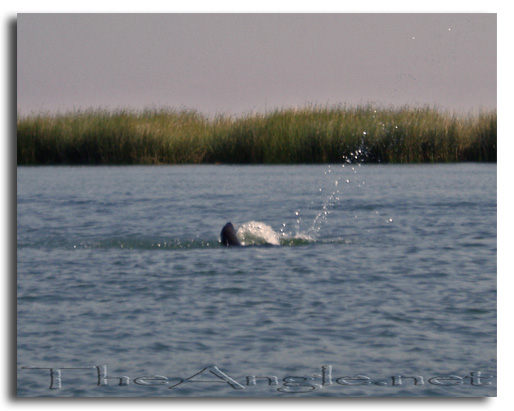 I'd planned on heading home around 1pm but couldn't get the previous evening's fishing out of my head so on my way in, I made a last minute u-turn, refilled the gas tank, ordered up a Reuben Sandwich and fries and headed back out for the afternoon in-coming tide.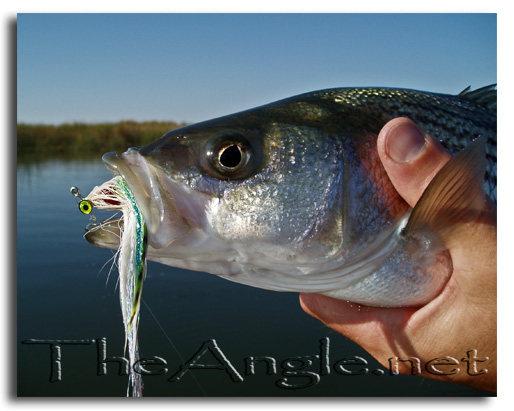 That turned out to be the right decision for me. The second spot I hit had a bunch of fish down deep (20 – 30′ in 40′ of water). The countdown sucked and really reminded me more of SL but the pay off was worth it! (8 fish, the biggest 8#, two 7#'s, and the rest 4 – 5#'s).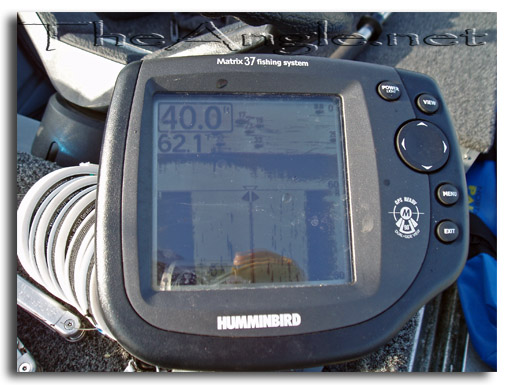 A couple of times while drifting through that spot I'd heard/seen a really aggressive, mid-size blow up back in the nearby tulles.
When I could take it no more I switched to the Sub Zero and fired a cast right through the tulles…
…I let it settle for a second and then started plopping.
It was immediately blown-up-on and mowed down the whole way in.
Talk about fun!
The hook never caught but the action was repeated on another 4 casts before the fish finally gave up.
I switched to the little slider fly Lee had given me at Oneil and it was pounced on as soon as it hit the water by what I'd guess to be a 3 – 5 pound blackie!
He hung on for a good 3 – 5 seconds before coming off and then I put the fly right back to the same spot way back in the tulles where it got smacked, slashed, and mowed down until eventually a small striper got the hook!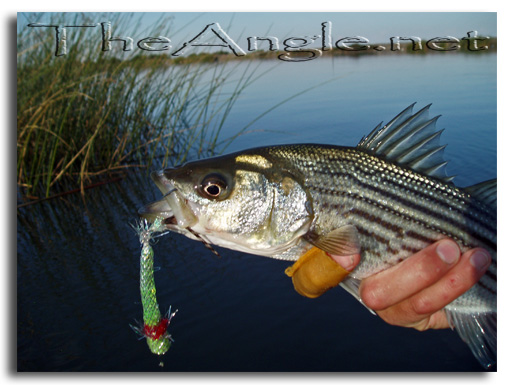 That was pretty much the routine for the next 45 minutes or so.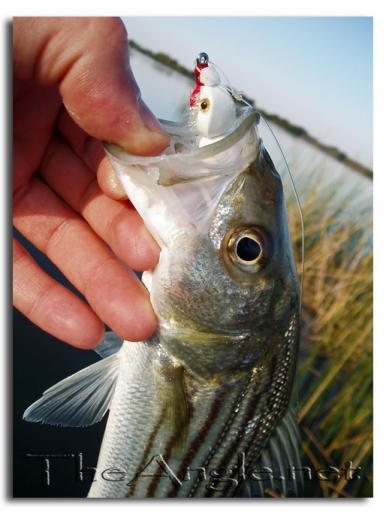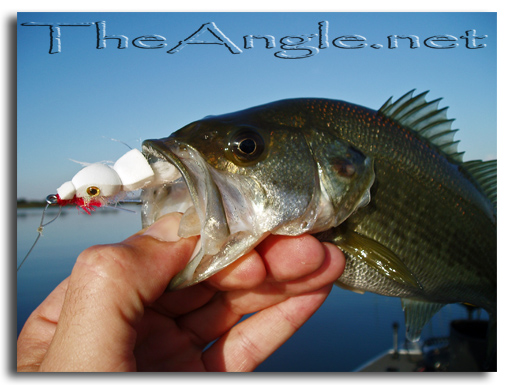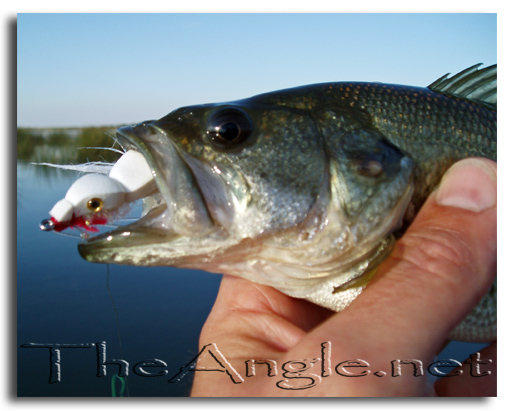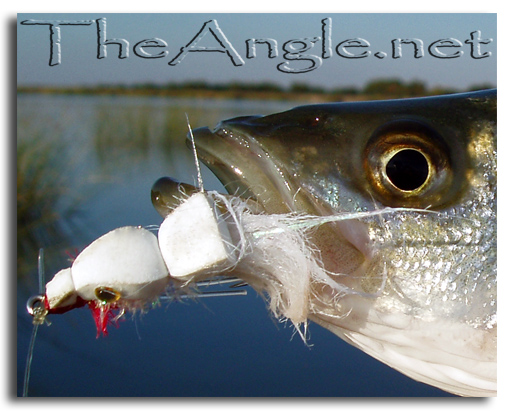 Eventually I pried myself away from that spot and went back on the big fish prowl to the area I'd done well in the previous evening. The conditions were ideal and the water was smooth as glass.
I was alternating sub-surface & top-water presentations every few casts as I drifted with the tide but never did find another double digit fish. I admittedly called it quits a bit prematurely because the mosquito bite was worse than I'd ever experienced out there…
…I've never had a problem with them on the Delta in the past so of course I didn't have bug spray, but these guys were ridiculous, they weren't as big as the everglades blood suckers in FL, but I think there were every bit as many of them. I managed to get out of there with only a dozen bites or so which I suppose was a good thing as the itching kept me awake on the drive home.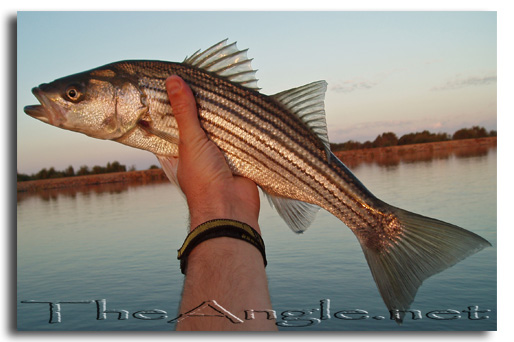 All in all, it was a great trip. But those hours from first light to late afternoon, both days, were very long. The big tide was happening over night which I suspect had them feeding at night and snoozing during the day, especially with the clear water and full moon. But then again, s'pose it could just be fishin…