Once again some last minute changes in plans paid off with another memorable day on the water. The weather was forecast for a cold morning followed by afternoon temperatures in the high 70's.
Most importantly was the wind prediction, at a steady < 5 mph all day. When I told Dave the conditions were ideal for our "first day of the season" on the Delta he jumped on it and the following morning, early morning, we headed East.
As we dropped the trolling motor for the first spot of the morning a big fish tore across the surface in hot pursuit of some poor baitfish, in the exact spot I'd been anticipating throwing my "first-light" surface fly into all night.
I couldn't believe it…
…Not only was a big fish tearing up the surface, but for once I was actually prepared for it!
In a matter of seconds my 10 weight (loaded with a floating 12 weight head) launched a huge surface fly 60 feet out as the trolling motor worked to close the gap…
…The cast was at least 40 feet short but the next one was right in the money and was immediately followed by a big boil…
…A few more strips and another good boil.
Strip-strip-strip and the boil had weight to it, I yelped and the hook pulled free with enough force to generate a back cast and I fired it right back out.
Strip-strip-strip, k-plunge-kplunge-kplunge, and the water exploded again. This time I kept stripping despite the resistance, and when I could strip no longer I struck, HARD!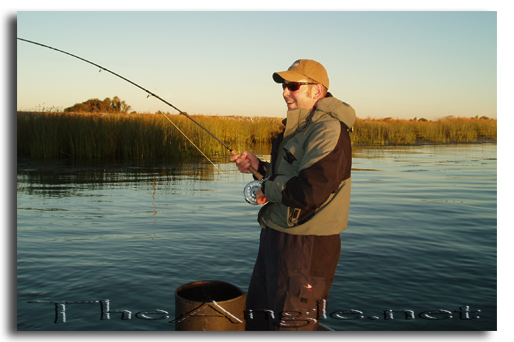 What a wake up! As the fish ripped all my line back to the reel and then made a few good surges off the reel I assured Dave that the hook gap sucked on this fly and the fish would surely pull free.
I proceeded to explain to Dave that this fly was great at provoking a strike but it was horrible at hanging on. Dave simply reeled up, set his rod down, dug out the camera and assured me that I had him.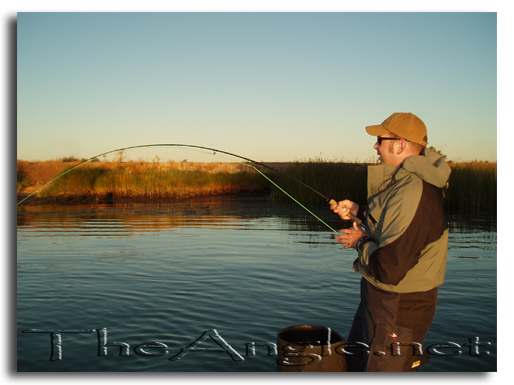 When the fish finally surfaced Dave called "7 – 8 pounds", I said, "He's at least 10" and Dave grabbed the boga. I have no idea how he does it, but he's usually dead-on when it comes to estimating a fish weight. This time he was off. 10 pounds on the mark!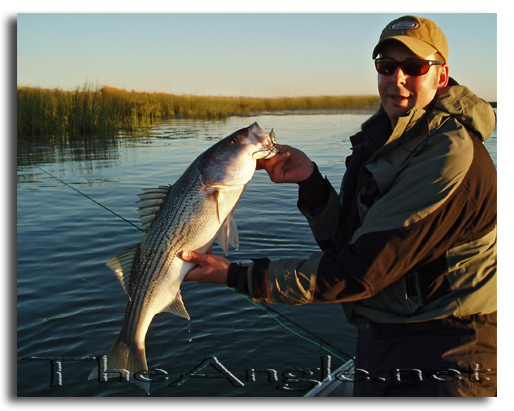 What a way to start the day – the season! We continued to fish the area but didn't find any more takers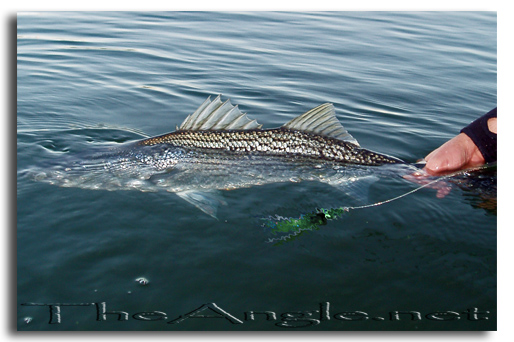 We hit another spot nearby, where the eddy behind a tule island usually holds a few fish on the outgoing, which was dissipating quickly.
I grabbed one more on top (a little guy) and then Dave went to town subsurface. His first fish was a "biggen" but he came off. He followed up with a couple of Juniors before I reluctantly swapped to the sinking T-14 rig.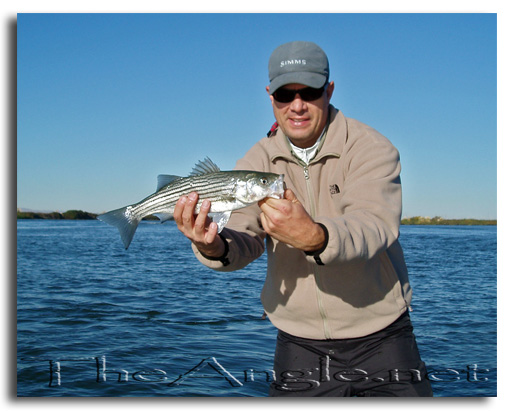 As the tide slacked out we headed for an area I'd found last year that had produced a few times during the slack.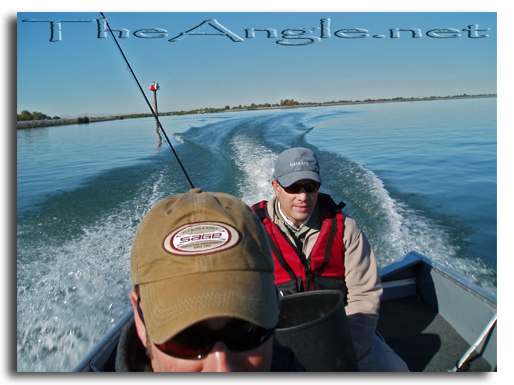 Dave nailed a blackie!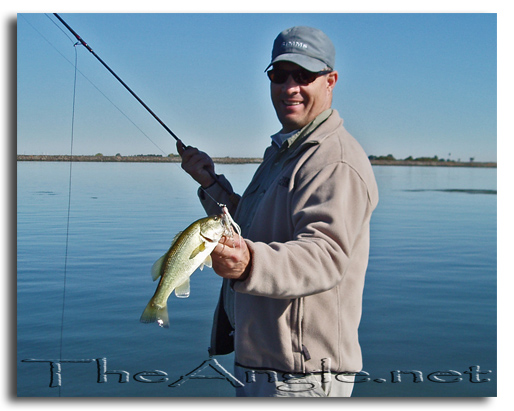 And just as I was commenting that it had been good last year, but this year is apparently different, a feisty 5 pounder grabbed my fly!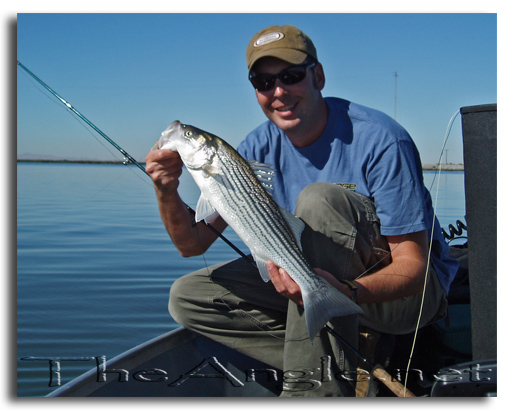 We hit a few more spots, a little too early in the tide. As I was complaining that the water wasn't moving enough and was too clear I got slammed by this 6 pounder! I'd have sworn he was bigger if it wasn't for the boga. What a strong fish!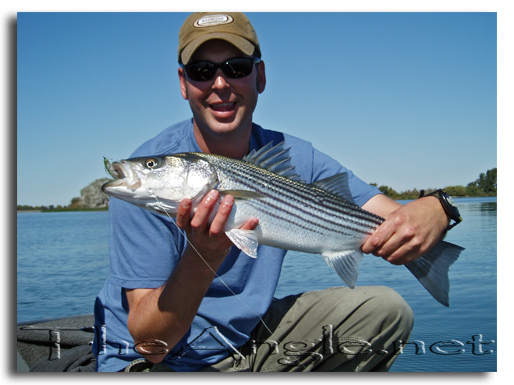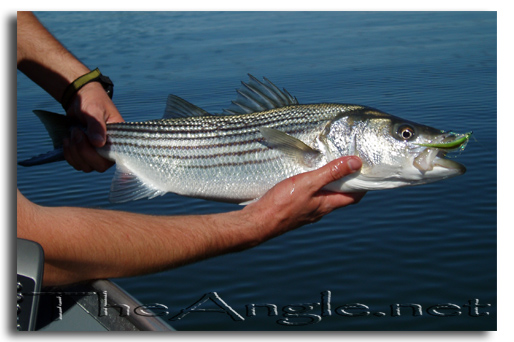 We finished our day grabbing a few dinks here & there but left before the evening's fishing really got going. What a fun day!