The alarm clock read 1:25 AM.
It wasn't set to go off for another 3 hours but I was wide awake and there was no chance of falling back asleep.
I'd spent the previous week literally on the other side of the world and apparently hadn't fully recovered from the +15 hour time change. As I sprung out of bed I thought to myself "I told them I'd be on time".
After tying flies & new leaders, cleaning lines, eating a huge breakfast, downing a pot of coffee, and hitting the ATM I got the text message, "How's your ETA?" I proudly replied, "Just gassed up and getting on the 237 now"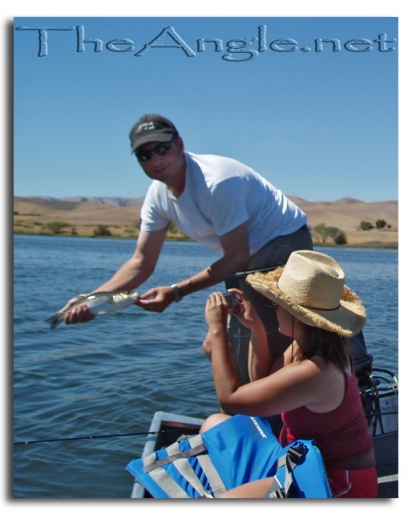 With a little arm twisting we'd managed to talk Jeff's wife Elsie into joining us which made for a fun day. And an added photographer!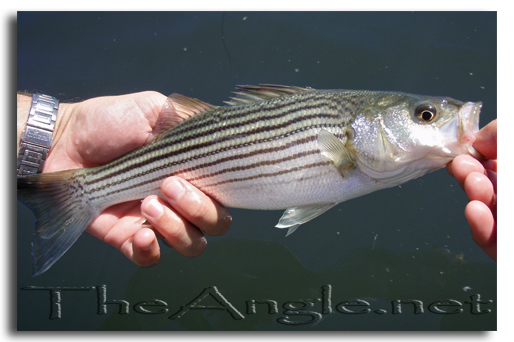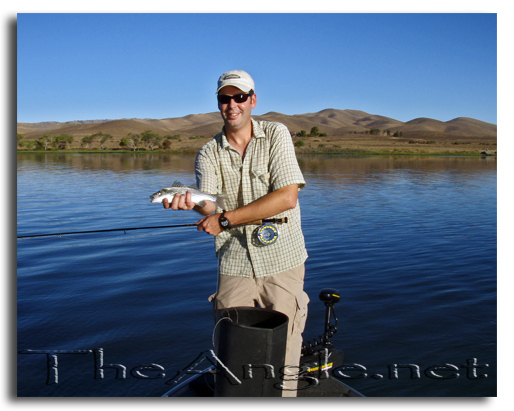 Unlike the weather, the fishing was far from "red-hot" for the small lake but it was consistent throughout the day with a nice interval of about 30 minutes between fish.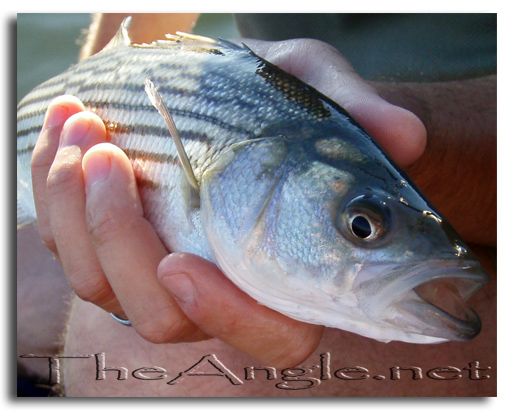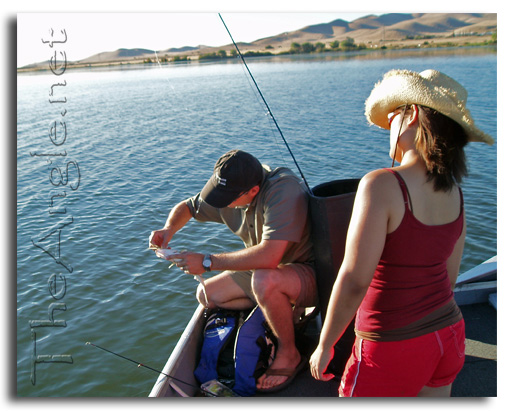 After the spinning outfit I'd brought along for Elsie continued to fail to produce Jeff gave her some fly casting and retrieving lessons which she was picking up surprisingly quickly!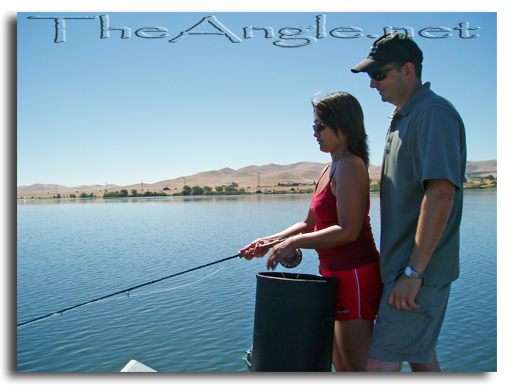 And before the day was over she not only successfully slugged it out & landed the best fish of the trip, but she didn't even hesitate or flinch when lipping it for the picture!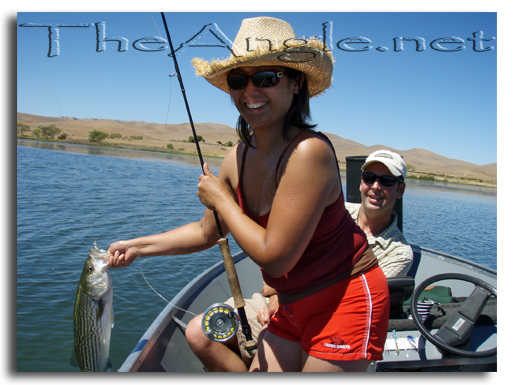 Despite the early wake-up and the triple digit temperatures on the lake I think she had a good time. I certainly did.