The SF Bay Goldens have been ON over the last few weeks!
May is really appearing to be the hot month for these sludge-pond, bottom-sucking hoovers.
From the generic trout flies to the more unique, specialty fly-of-the-hour patterns, they've kept us entertained, intrigued, perplexed, and flat-out frustrated over the last two weeks…
…It's been GREAT!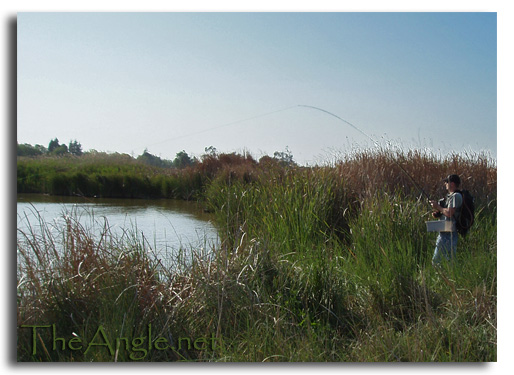 Jeff and I finally got the chance to hit "The Hot-Spot" together last weekend and it wasn't long before I heard him holler, "Fish On"!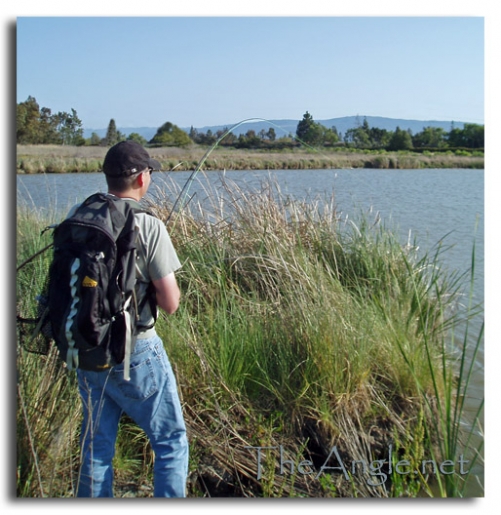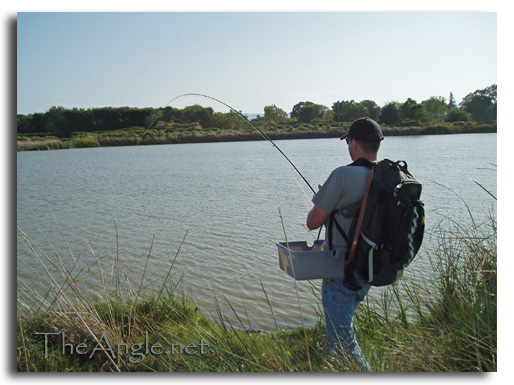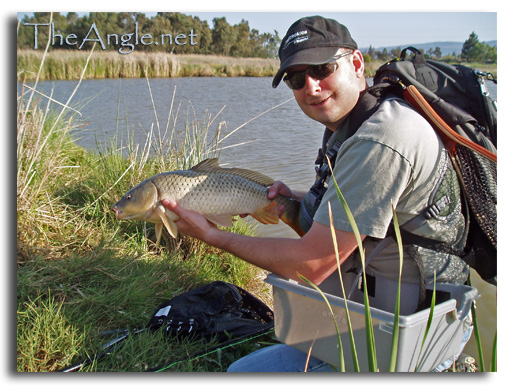 This weekend when Jose called to tell me about some of the great crappie action he'd been having near by I was shocked at his enthusiasm as I admitted that I would be heading for the sludge ponds shortly to chase carp.
After a quick 20 minute fly tying session at my house, we headed for the mud!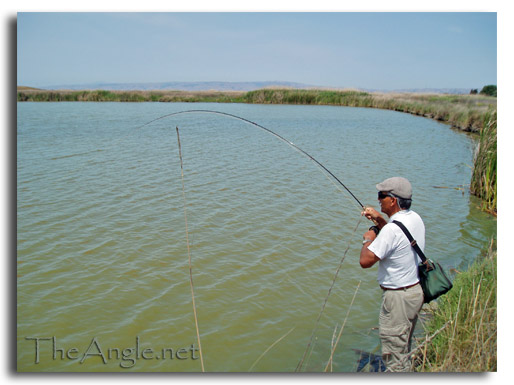 It took Jose precisely 2 casts to hook-up.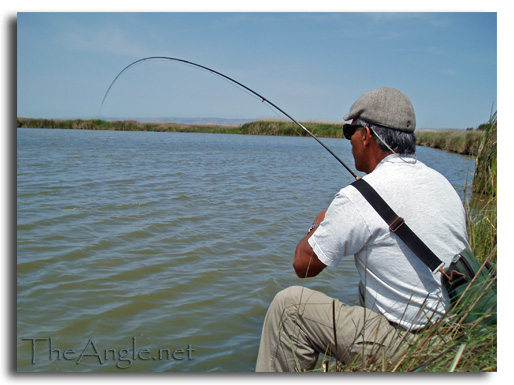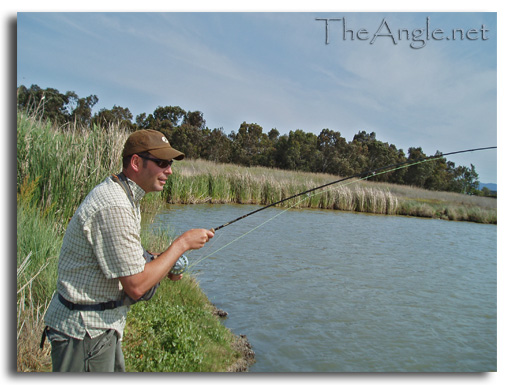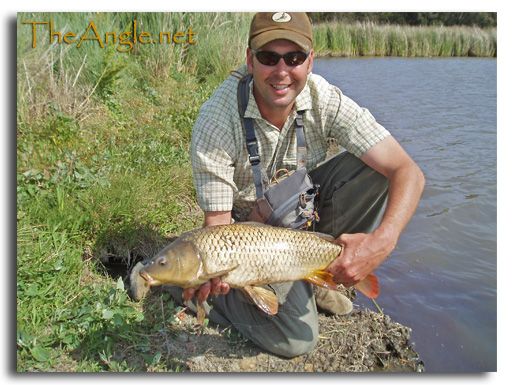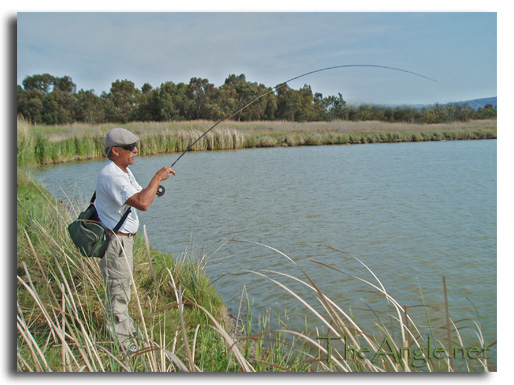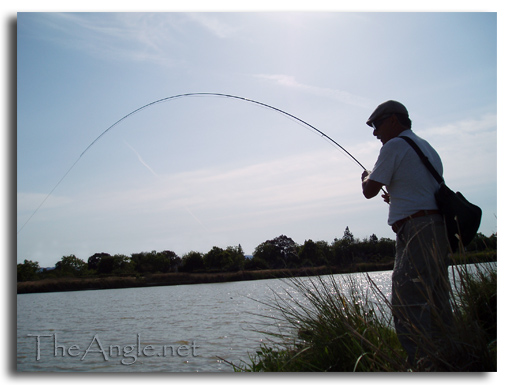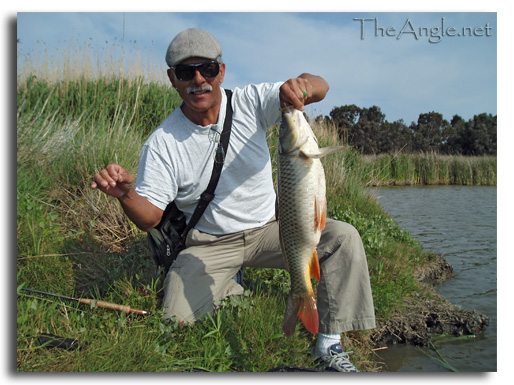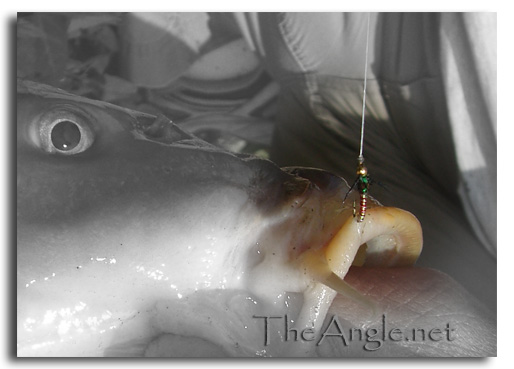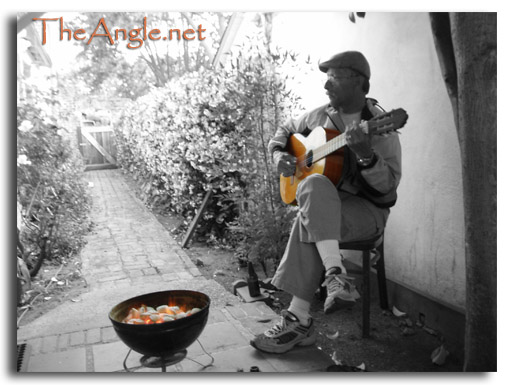 As we BBQ'd some MONSTER ribeyes and lobster-sized prawns at my house afterwards, I had the good fortune of catching Jose in that "right" mood, the mood where he casually strolls out to his truck, returning moments later, guitar in hand. I doubt that he realized my little point & shoot Olympus was actually shooting video, but like my daddy taught me years ago, "sometimes it's easier to ask for forgiveness than it is permission". He's going to kill me when he sees this, or worse yet, refuse to take me fishing again…
You can check it out below, Jose Silva on Guitar.