Spring is definitely here which means beautiful 70 degree weather for a few days during the week (witnessed from my desk at work), immediately followed by cold, windy, and rainy conditions over the weekends (witnessed from my desk at home)…
…That's been the recent trend anyway.
This weekend's forecast called for the same but Accuweather indicated a half-day's break between fronts scheduled to occur Saturday morning.
That was just what I needed to hear – so Saturday, come o-dark thirty, the tarp was peeled off the boat, my favorite 7 weight was thrown in the passenger seat of the truck (and safely buckled in of course), and I headed South for the Big Lake.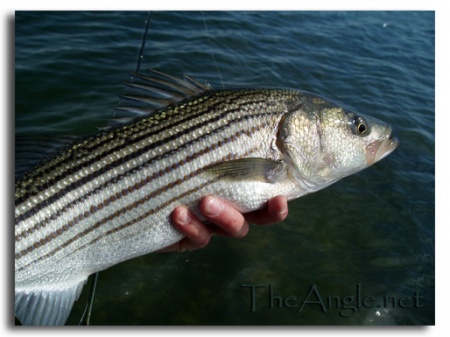 A quick email with Lee Haskin on Friday confirmed that the fish had indeed been eating recently with the added side note of encouragement, "… Doug, the fish are fat, broad, and strong as a horse"! Man, he wasn't kidding!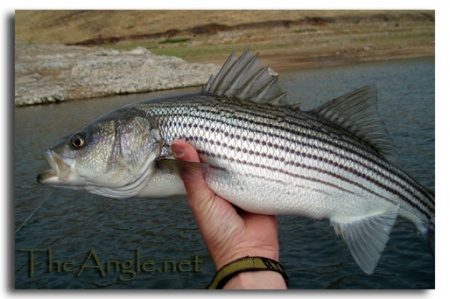 These little 4 – 7 pound dynamos were wreaking havoc on that little 7 weight! I could have easily upped it to an 8 or 9 weight but was enjoying the light 7 way too much.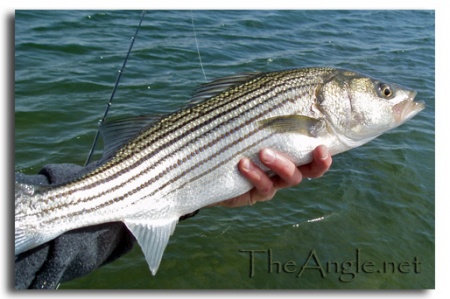 The clear water provided the added bonus of actually seeing the hooked fish slugging it out 10 – 15 feet down. I'm typically more of a colored-water fan as that's where my confidence is, but a few more days nailing them in the gin clear stuff could change that.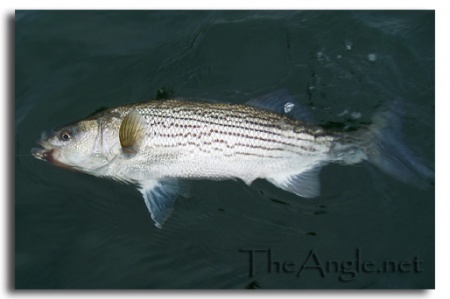 And I can't help but think that the clear water had something to do with the brilliant colors each of these fish displayed. Translucent-olive dorsal fins, violet cheeks, and fins that glowed blue like a lit up dorado…
These LQ (web) pictures don't do them justice.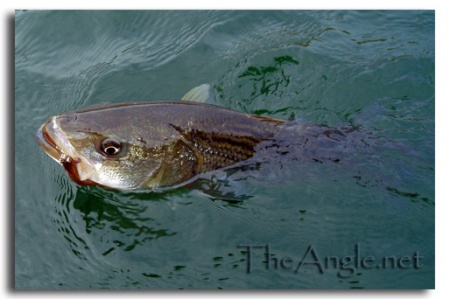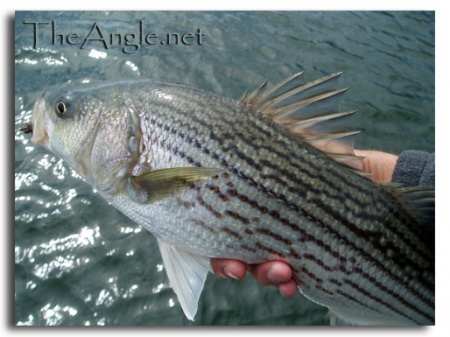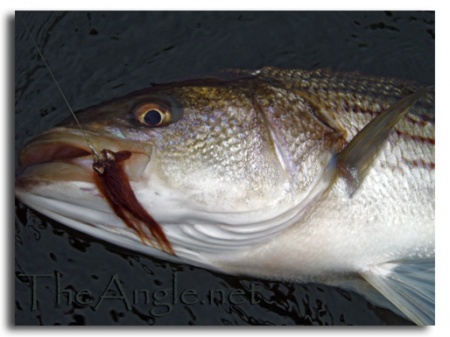 In conclusion: Fished from 8 am – 1 pm with a nice interval of about 20 minutes between fish.
Twelve fish landed, the smallest went 4 pounds and the largest was a hair over 7 pounds.
No concentrations were found, each fish was "earned" working a lot of spots and a lot of water.
An absolutely great day though cut short by some nasty wind in the afternoon, typical of this time of year.
And on a final note:
I spoke to a park ranger on the way out that told me of a 45 pounder caught in the small lake a few weeks ago. I asked if they killed it and he replied with a puzzled look on his face, "Of course they took it, fish that size are rare these days"…