With waders on, float tubes over our backs, and rods in hand – Lee paused on the walk down to the water and pointed out over the lake toward the horizon…
…"You see that spot way out in the middle of the lake Al? Why don't you head over there".
Al looked out across the massive body of water, slightly confused. Lee, with a subtle smirk, then pointed to the fishy-looking area not more than 100 yards from the put-in and said, "Doug & I will fish here".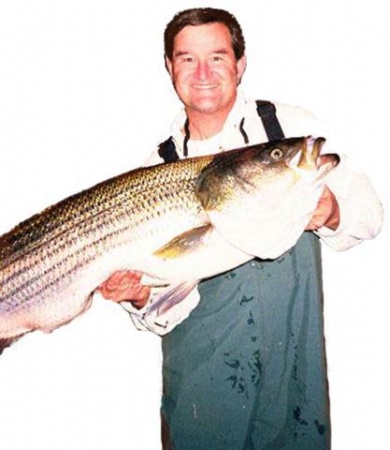 When the opportunity came to fish an afternoon with Lee Haskin, on what can truly be called, his "home water", I jumped on it. Lee has been fishing these reservoirs for stripers since the 70's and has earned quite a reputation along the way. When I first contacted him a few years back with questions on rigging my float tube, he generously replied with detailed instructions, diagrams, and a picture of himself holding a 39# behemoth striper. I liked him immediately.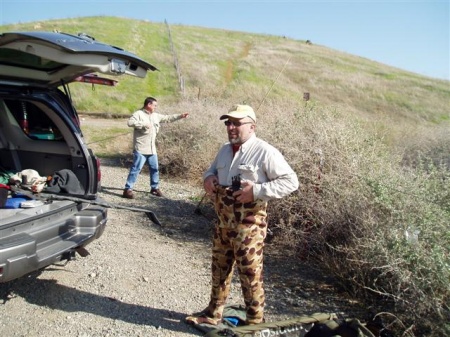 The weather couldn't have been more pleasant and though the fish may not have been as cooperative as we'd have liked, we were each fortunate enough to at least pick up one. It had been a while since I'd fished either of the lakes out of a tube and it was a refreshing reminder of the pleasures simplicity brings.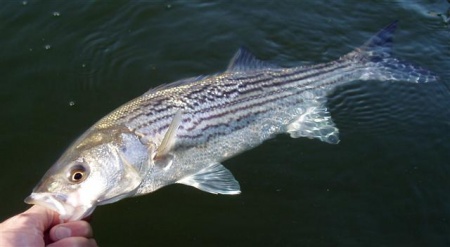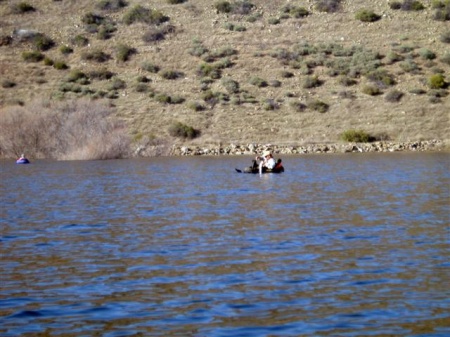 With the sun set, the waders off, and the tubes back in the trucks, we headed home, stopping for dinner along the way. While waiting for our food, Lee shared some of his latest patterns and innovative tying techniques. Some good stories were told about previous trips and some plans were made for some future ones.
An afternoon fishing with friends, a big steak cooked to perfection, wash it all down with a healthy pint of good conversation, obviously soaked in fly fishing – that's my idea of a Thursday evening well spent…