Despite dropping water temps already down to the mid 50's, the first solo trip since the boat restoration was surprisingly successful.
With the unseasonably clear water and in anticipation for the beginning of the cold-water season I came prepared with large, lively flies…
…and slower sinking shooting heads.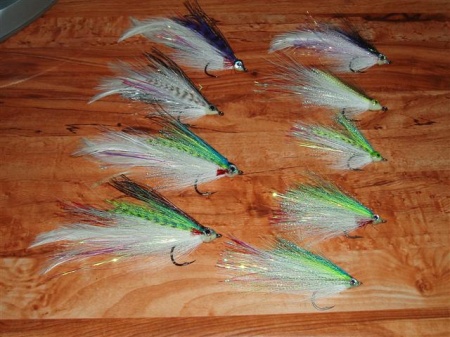 After finding the first few "previous hot spots" void of fish it became clear that the fish had indeed began to transition into their cold water behavior.
The first "cold water" spot confirmed this with a couple nice fish falling for a painstakingly slow retrieve with excruciatingly long pauses.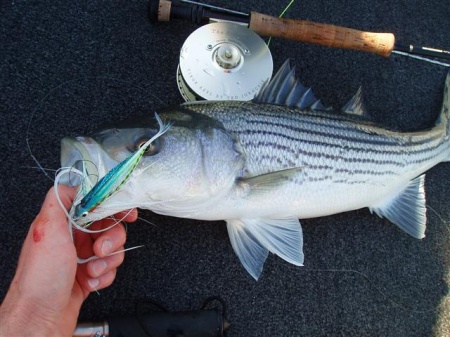 The sun was out the first day with a half dozen stripers hooked between 5–8 pounds and an 8 pound Delta Golden as an added bonus. Three other LDR'd fish I suspect were Goldens as well. A big gold scale still attached to the fly confirmed this on one of them.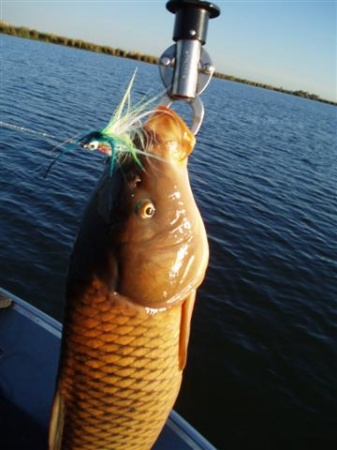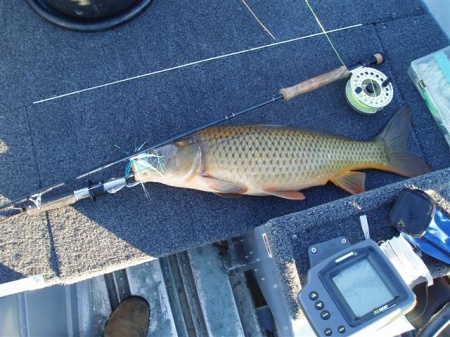 The tulle fog limited visibility to near nothing the 2nd morning until shortly after noon. It was COLD too! A combination of the fog, the cold, and the dampness kept me from running too far so I fished the area I was in more thoroughly than I typically do and it proved to be a wise decision as I ended up with a handful of 4 – 6 pound fish,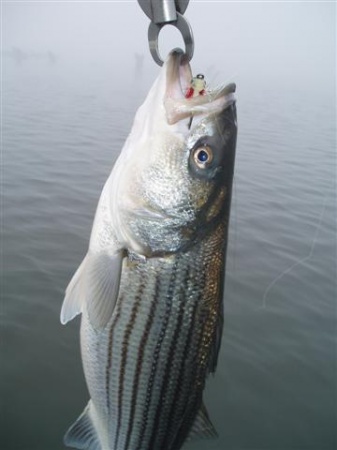 a 9.5 pounder,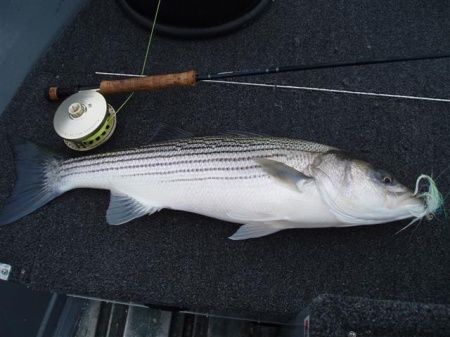 and a Blackie!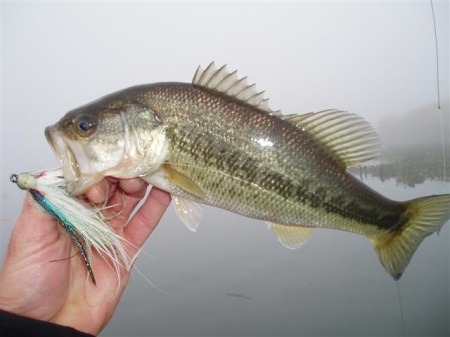 Shortly after the sun broke through I managed one more 5 pounder at the output of an active pump and then that was pretty much it for the rest of the day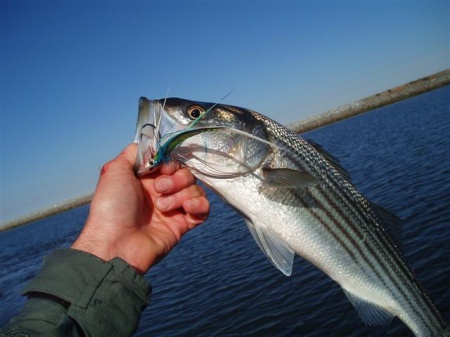 other than a 6" dink I got immediatly after tying on a small clouser as a dropper after I'd marked a ton of small fish on the sonar.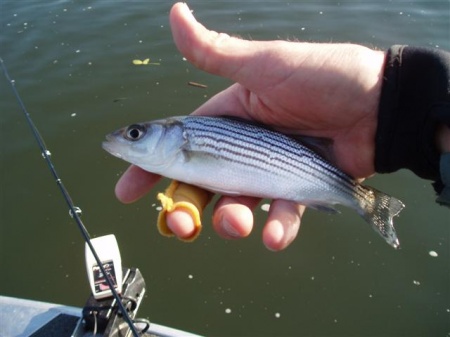 There's always something interesting out there to look at. This was a new addition since my last trip.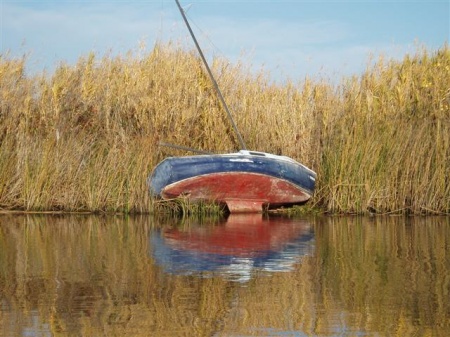 I'll never get used to the unbelievable sunsets…