My brother flew down from Seattle for 4 days over the Thanksgiving weekend to fish the Delta with me.
The weather conditions ranged from cold, to warm, to rainy, to clear, to windy, to clear and windy…
…back to cold, then overcast, and then cold and overcast.
Something like that anyway…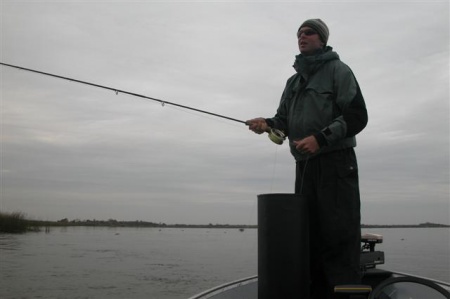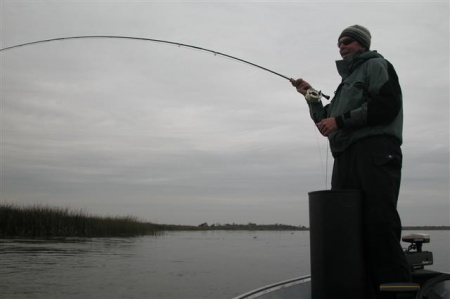 We managed to catch a fair amount of fish each day ranging from dinks to 10 pounds.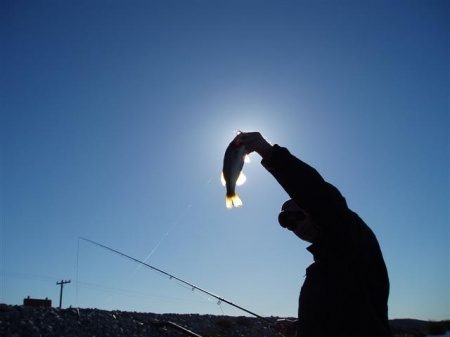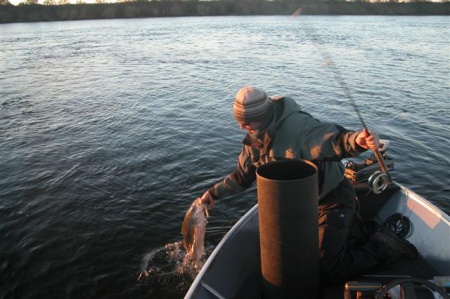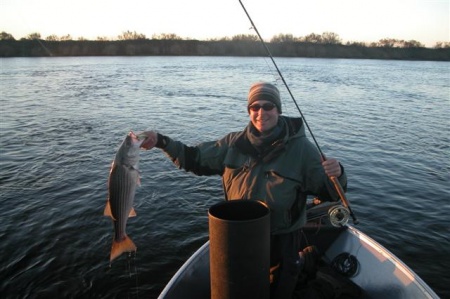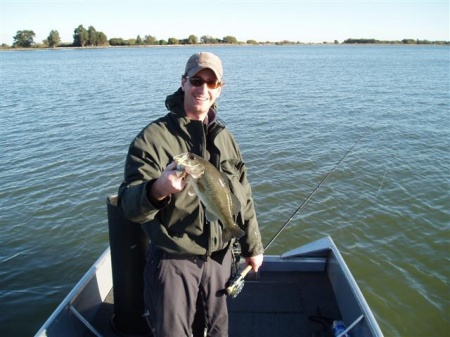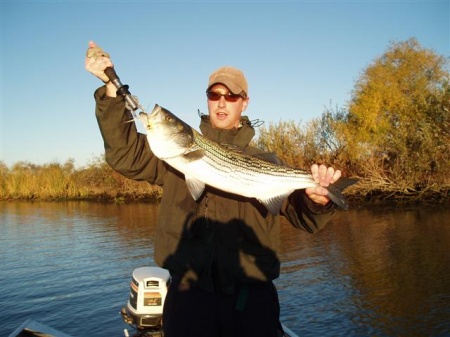 The black bass were consistently active on the rock walls, as long as there was current, as were a number of nice stripers.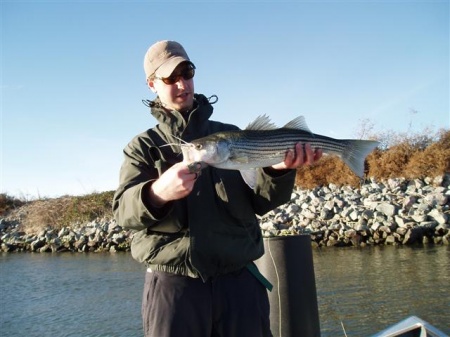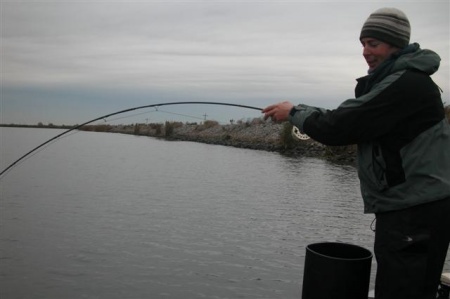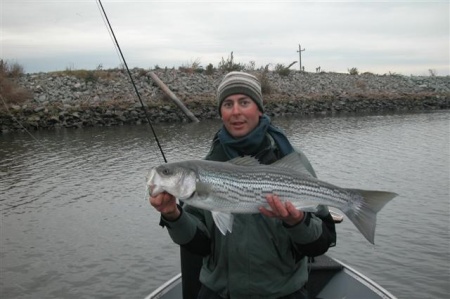 Finding areas to duck out of the wind when it was up allowed us to still catch a few while it was really blowing.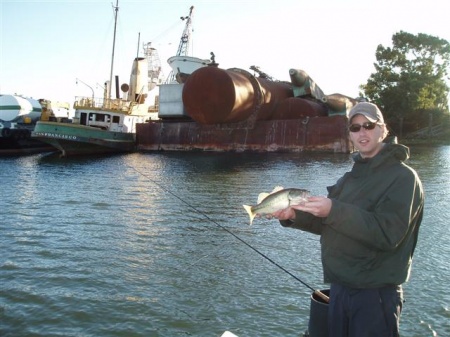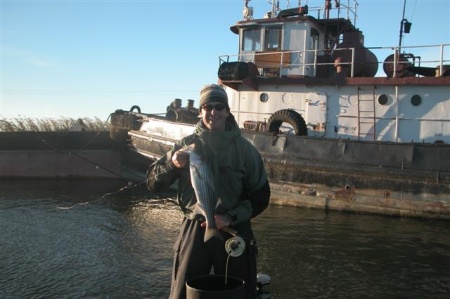 On the last morning we'd agreed to start off in the same area we'd done well in the previous mornings. After a number of searching fan casts through the expected productive water turned up fishless, the little brother comments, "That's the spot, right there". Twenty some years of fishing together have taught me to pay attention when he makes a comment like that and therefore I did what any big brother would do. I immediately began turning the boat to put me between him and "the spot" while I picked up my line and shot my fly at the target. Well, apparently 2 decades of fishing together have taught him a thing or two as well. Quickly realizing what I was up to he fired a cast off a split second behind mine, which would have been fine… had it not been for that tree limb I hadn't accounted for. Well as karma would have it, his fly was immediately engulfed by the biggest fish of the trip. Mine was safely swinging from a tree branch.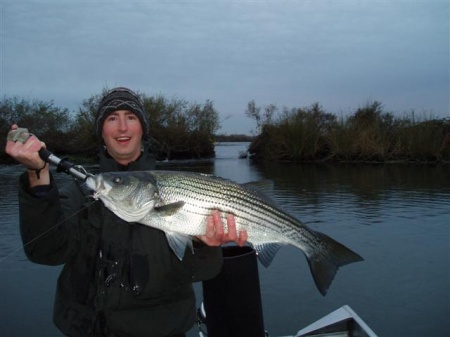 I had left my brother to watch the boat while I headed up to get the truck and trailer at the end of the last day. Walking up the ramp on the way to the truck I'd commented to him that there were still hundreds of bluegill and even a few black bass visibly holding under the docks. The water had been unseasonably clear and the bluegill had become a common site around all the marinas over the past few days. We had decided that it would be a good idea to bring some smaller rods & panfish poppers next time. Well, as I returned with the truck & trailer it became apparent that "someone" couldn't wait till the next time. As I backed the trailer down the ramp, there stood my brother on the loading dock proudly displaying a 6 ounce bluegill, with a big steelhead dry fly stuck in its lip. In his other hand was a spool of 8# maxima and across his face was a smile no less than the one that had followed the morning's 10 pound striper he'd beat me out of.