It had been about a month since I last wet a line and even longer than that since I'd busted out a spey rod and the itch was in need of a serious scratching. The time was finally here, it was the middle of May, the shad were in the rivers, and the weather couldn't have been nicer.
I left the Bay Area at lunchtime on Friday and bee-lined it North. A few hours later I was up to my waist in the river and happily swinging my favorite little spey rod.
The fishing wasn't what would be considered "red hot" by shad standards but I did get a couple each afternoon which was more than I needed.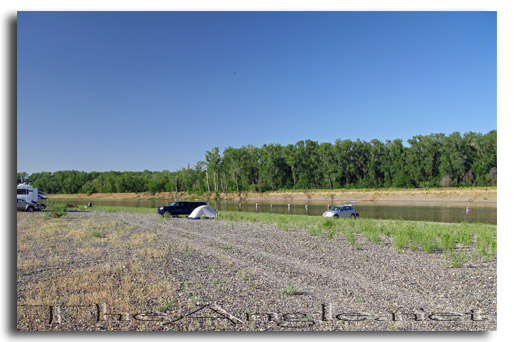 It had been a busy couple of weeks and I was mostly looking forward to just kicking back in the sunshine and taking it easy, which is exactly what I got.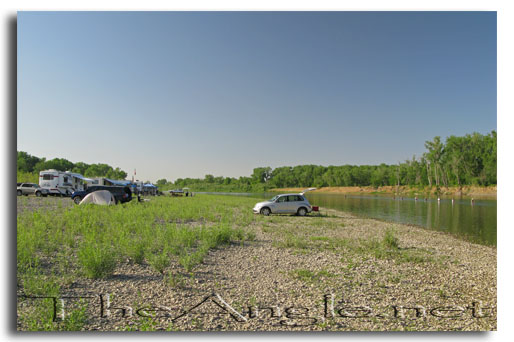 For those that aren't familiar with the Northern California shad fishery, it can take a little getting used to. I've never been one for "social" fishing and typically avoid a line-up at all costs, but with the right crowd, I make an exception for shad.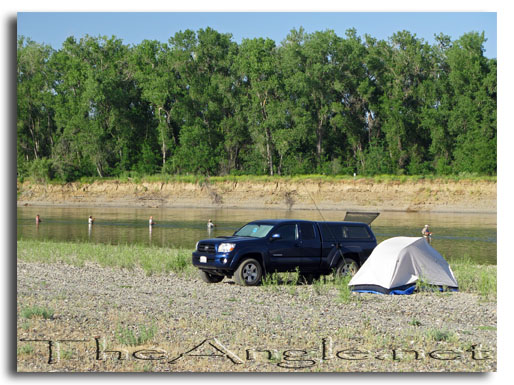 It's actually kind of nice to be able to step out of the water, and kick back on the tailgate without feeling like you might be missing something.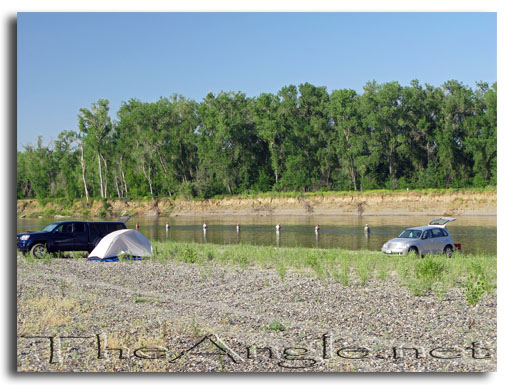 If a school of shad come through while your taking a break there are plenty of other lines in the water to let you know it – the waders are already on, so you can just grab your rod, and join the party.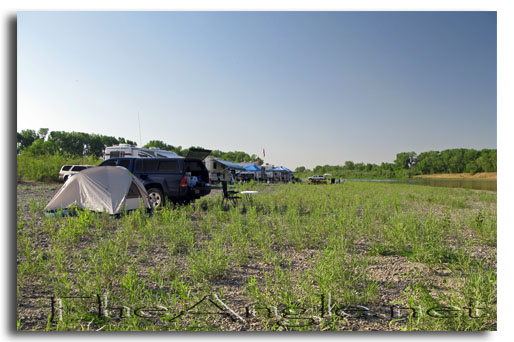 I also use the "crowd" to help keep my confidence in check. If nobody's catching anything than there's a pretty good chance there's no fish around and therefore no reason whatsoever to change flies, leader lengths, or sink tips. However, if everyone is getting into fish except you…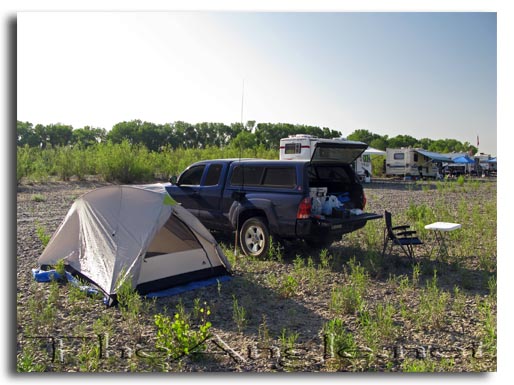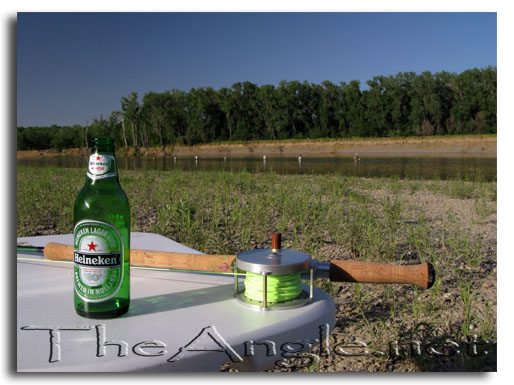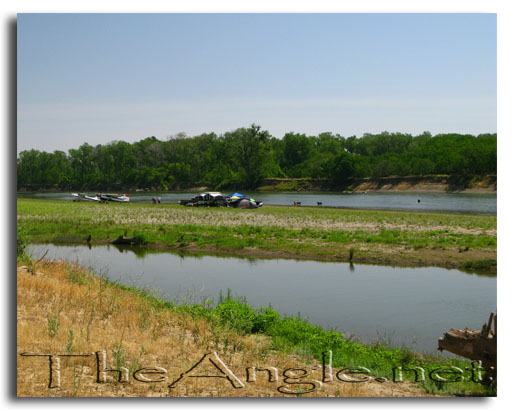 I took a little drive down river the second day and was blown away when a plane about took the roof off of my truck off.
It turned out there was a whole group of guys flying in and camping out.